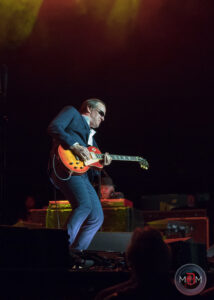 March 11th 2020 marked the start of the pandemic know as COVID-19. 2020 was supposed to be the year of the concert, that was put on hold. A year and three months later we are finally hearing the music. Shows are starting to pile up, so many to see for sure, but one show that is a must see is Mr.silky smooth himself Smoking Joe Bonamassa. Joe announced an extensive run of 33 dates across the U.S. for Fall 2021. One of those stops will be right here in downtown Detroit at the historic Fox Theater one day after thanksgiving on Friday the 26th. Tickets for this event go on sale Friday at 10:00 local time.
I have covered Joe twice now and both times I can easily say Joe by far is the purest sounding guitar player you will ever hear. What Joe does for blues music is simple, redefining the industry. How can you not be taken back by the riffs, from high's, to low's, then at command get hit with an ass kicking shred or two. The 32 city Fall tour, kicks off with two nights at the legendary Ryman Auditorium in Nashville where Joe recorded his new live release.
Now, to celebrate the return of live shows, the concert has been re-mixed and mastered for physical release as "Now Serving: Royal Tea Live From The Ryman". On June 11th it will be released on CD and all streaming platforms, followed by the DVD and Blu-ray on June 18th. The special edition double LP vinyl will be released July 9. The DVD includes a film introduction narrated by actor Jeff Daniels. Visit here to order. The critically-acclaimed performance includes 12 incredible live tracks, featuring the best from his latest studio release Royal Tea. Joe's 24th #1 record on the Billboard Blues Chart, the album was recorded at Abbey Road Studios in London. It also includes three tracks from his 20th-anniversary album A New Day Now.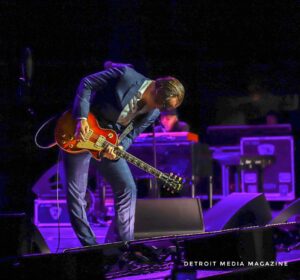 Detroit get ready to be mesmerized with a night of blues and some new songs and those amazing guitar riffs. Act fast before its to late. With no live music for over a year sold-out shows will be plentiful.
Ticket info here
official
Shop Joe
facebook
instagram
Royal Tea vid
Keeping The Blues Alive Foundation
BUY HIS LATEST ALBUM "NOW SERVING: ROYAL TEA LIVE FROM THE RYMAN" here