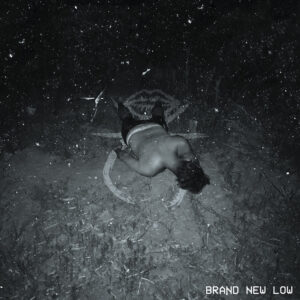 Experimental metal quintet KISSING CANDICE has revealed their latest single, "Brand New Low," featuring guest vocals from Twiztid's Jamie Madrox. "'Brand New Low' is about what it's like when you hit rock bottom and you feel washed up," says bassist Grip. "The feeling that your best years are behind you, but in reality, the best may be yet to come! It's about making the best of those times where you feel awful, so you can pull yourself out of that mindset and have fun with what's around you and just live your life."
Watch the video for "Brand New Low," in which Madrox also appears, now via Metal Injection here.
"Brand New Low" is the first KISSING CANDICE song ever to feature a guest vocalist, and the band was set on finding a vocalist who possessed the element to complement the group's brutal yet melodic sound. "We definitely did not want to have just anyone be the first vocalist featured on one of our tracks," Grip says. "We wanted someone we respect that is at the top of their craft. We were lucky enough that our friend Jamie Madrox of Twiztid was all about hopping on the track and delivering a few killer guest parts."
Also of note is the mask worn by vocalist Aunt Donna in the King Zabb-directed video, which is a new version of the original mask created by noted horror prosthetic makeup artist and director Tom Savini and special effects artist Jason Baker.
"Brand New Low" is the third single from KISSING CANDICE's forthcoming album. Scheduled for release later this year via Zoid Entertainment, the album will also feature "Tapeworm" and "Raise Her." "Brand New Low" is available today. "During the process of recording this album, we did quite a few outside of the box songs along, with songs that sound like KISSNG CANDICE," says Grip. "However, our flair and energy are still very evident in the weird tracks ("Raise Her"). In the songs that sound more traditionally KISSNG CANDICE, we really refined our sound to what we feel shows who we truly are as a band ("Tapeworm")."
Combining the grooves of early nu-metal and the pulsing electronics of industrial, with a modern aggression and edge, the New York-based band is a horrific force to be reckoned with. KISSING CANDICE has released material with both Victory Records and Stay Sick Recordings, as well as relentlessly toured nationwide.
In February 2020, KISSING CANDICE returned to the studio with producer Zach Jones to begin work on the upcoming full-length. With no label behind them at the time, the band emptied their own pockets and also turned to fans with a perk-packed crowdfunding campaign. Immediately after the album was complete, live music came to a halt, but KISSING CANDICE continued to work around the clock to roll out the new album, now scheduled for release via Zoid Entertainment and guaranteed to decimate the metal world.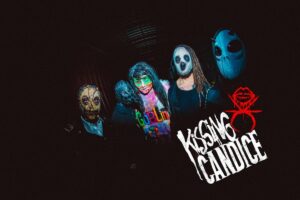 Connect with the band:
web
facebook
instagram
twitter
youtube