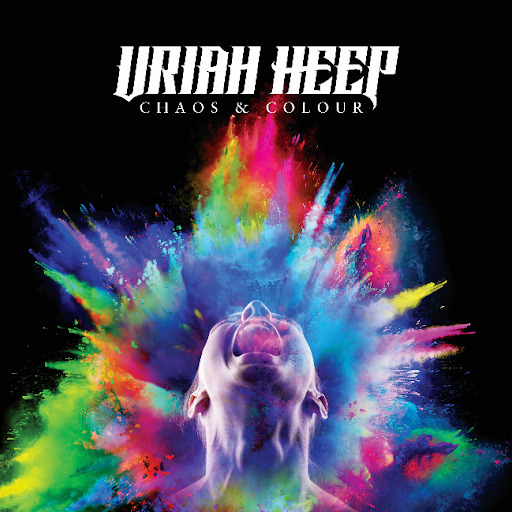 British hard rock legends and progenators Uriah Heep release the second single "Hurricane", taken from their twenty-fifth studio album Chaos & Colour, set for release January 27th, 2023 via Silver Lining Music.
The anthemic and epic "Hurricane" carries an underlying historical and mythological theme.
Co-writer and drummer Russell Gilbrook explains: "Simon (Pinto) and I wrote the song about how our ancestors looked at storms and how these can be interpreted as being messages from the Gods… Their power is awesome and a great inspiration for a rocking track!"
Chaos & Colour second single, "Hurricane", is accompanied by a lyric video available to watch at this location.
Founding member Mick Box comments: "Music and lyrics are of paramount importance to me… I used to hate those '80s MTV million dollar videos as they created such a visual image that all calls to imagination were lost because you didn't have to think. I think the power of music and lyrics are that they do certain things to certain people."
Watch/Listen to the recently released "Save Me Tonight" here.
Chaos & Colour is an album which bristles with explosive classic rock guitars, supreme harmonies, and Heep's famously generous keyboard foundation. "One Nation, One Sun" is a journey of soaring balladic contemplation, "Fly Like An Eagle" takes the listener on a journey of meditation, whilst "Closer To Your Dreams" is a battle cry for all rockers to get out there and do it, with Shaw imploring that "So many have tried but slipped away/Now it's time for you to have your say." During the entire album, Bernie Shaw's timeless vocals sit expertly beside the band's phenomenal artistry (Mick Box – guitar, Phil Lanzon – keyboard, Russell Gilbrook – drums, Dave Rimmer – bass), rounding out exceptional performances throughout.
Pre-orders available here:
Watch "Hurricane" here: