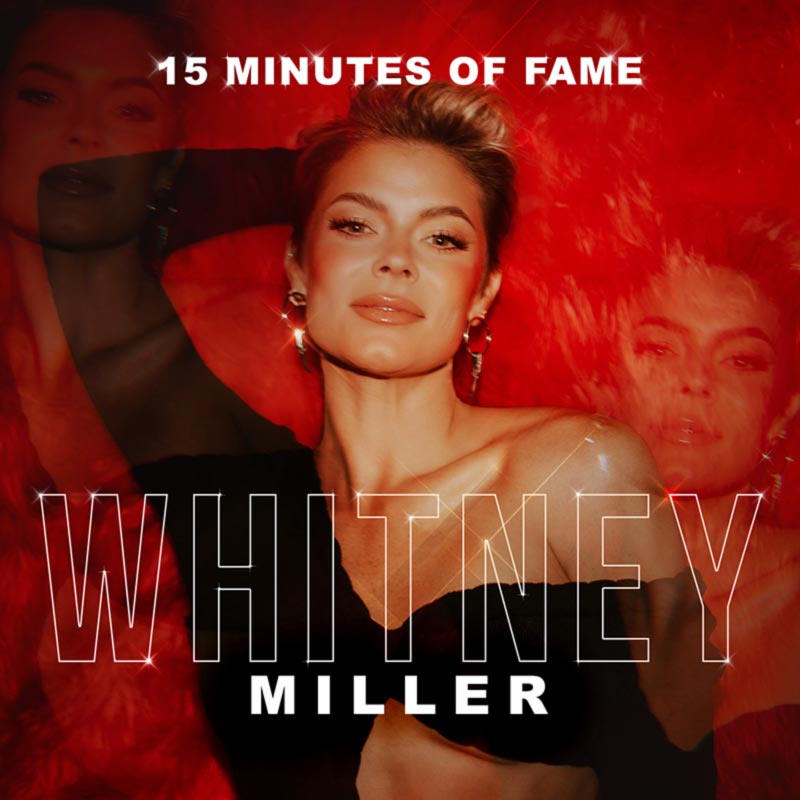 Country music singer-songwriter Whitney Miller is excited to release her new single "15 Minutes of Fame," premiered by People.com. The former Miss Texas and Miss United States, kickboxing commentator and MMA fighter is no stranger to hard work and dedication. Never one to shy away from difficult topics, Miller has taken the pain from a broken relationship and turned the experience into a lifelong lesson that most can learn from. With lyrics like "When it comes your time, I'll bring the wine and we can make a toast to the next girl in line," it is clear that she isn't looking back for one second. In a short period of time, Whitney Miller is already making her mark in country music with several new singles and a debut album slated for 2023, proving to the world that she isn't going to settle with just "15 Minutes of Fame" in a man or her music!
To view the "15 Minutes of Fame" premiere by People.com, visit HERE.
Purchase/Stream "15 Minutes of Fame," visit HERE.
"This last year, since moving to Nashville, has been a wild roller coaster ride," shares Miller. "There are times I have to pinch myself to make sure this musical journey isn't simply a dream. In a way, this new song finally allowed me to say, or sing at the top of my lungs, all the things I was too afraid to say out loud. It was my own type of therapy and not only written from my own experience but also for anyone who has felt or watched their ex do the same thing, different day, different girl. '15 Minutes of Fame' is a sassy little truth teller and one of the best things that came from getting my heart broken."
With the release of her previous single "Diamond Country," Miller also starred in the popular music video which was premiered by CMT.com. While filming, it was vital for her to capture the behind-the-scenes footage to be able to share it with her fans. This in-depth look allows the viewers to truly understand the process it takes to create, execute and deliver a quality music video that fans have come to love and expect. Whitney Miller's behind-the-scenes video of "Diamond Country" was premiered by M Music & Musicians Magazine. In total, "Diamond Country" has gained over one million digital impressions since being released.
"Whitney Miller is a force of nature in many ways! Raw talent, work ethic, and a desire to make a difference on this planet, make her a great new addition to the country music arena!" – Bernard Porter / PCG Nashville