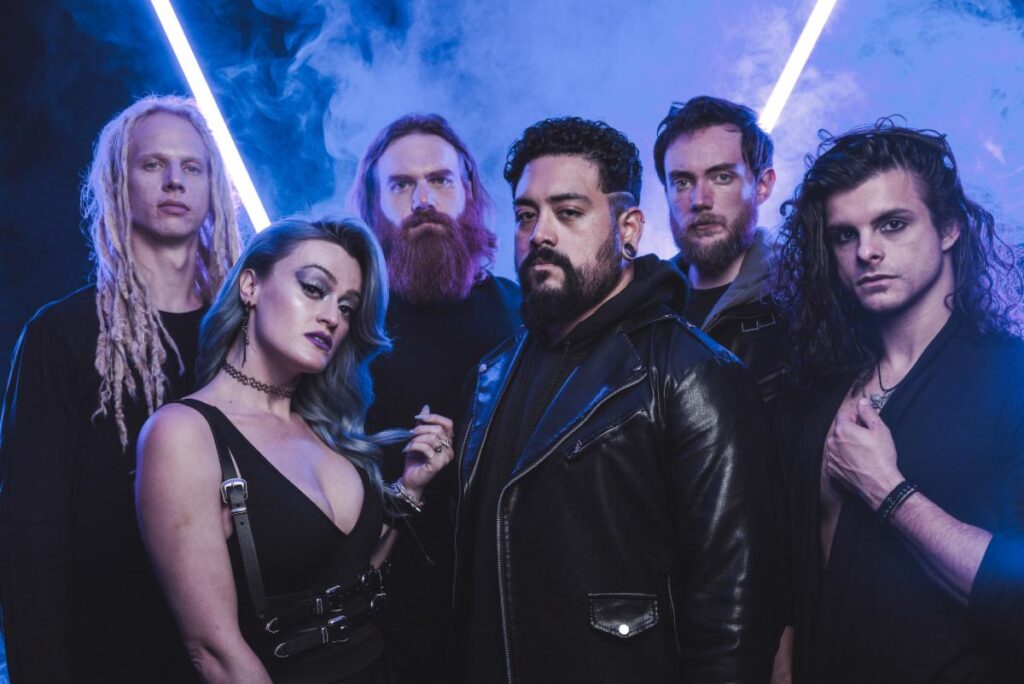 Genre-defying North Carolina-based band, LYLVC today release their video for "Into Nothing" ahead of their cross country tour supporting metal mainstays, Atreyu. "Into Nothing" takes viewers to a wicked circus rife with aerial acrobatics, fire breathing, neon and dark imagery. LYLVC have mastered the art of creating music videos that bring their songs to life visually, with their previous two "Perfect Drug" and "Undertow" reaching over 1.5 million views.
Co-lead vocalist Alyse Zavala told Outburn Magazine in their exclusive premiere of the video, "I wanted to create the idea of an underground circus that provides the 'service' of allowing people to sign up for dangerous games of life or death. Survive the knives in the spinning wheel of death, hang from hooks, play with fire, perform dangerous stunts, etc."
"Into Nothing" follows the release of LYLVC's debut EP Perfect Drug, which came out earlier in 2023. Each of the songs from Perfect Drug was recorded at Howard Benson's LA studio West Valley and produced by Mike Plotnikoff and Joe Rickard. The EP landed LYLVC airplay on SiriusXM's Octane Channel and helped them be selected as Rock Band of the Year at the '22 Carolina Music Awards.
LYLVC are embarking on a cross country tour with Atreyu. The tour kicks off on April 27 at Ace of Spades in Sacramento, CA. Prior to this tour, the band will be supporting P.O.D. and Saint Asonia at the Fiesta Oyster Bake Festival 2023 in San Antonio on April 22. LYLVC has become known for their energetic live performances, being asked to support some of the biggest bands in hard rock/metal including New Years Day, From Ashes to New, Puddle of Mudd, Fire From the Gods, and more. LYLVC are currently working on new music and will be announcing more tour dates later in the year.