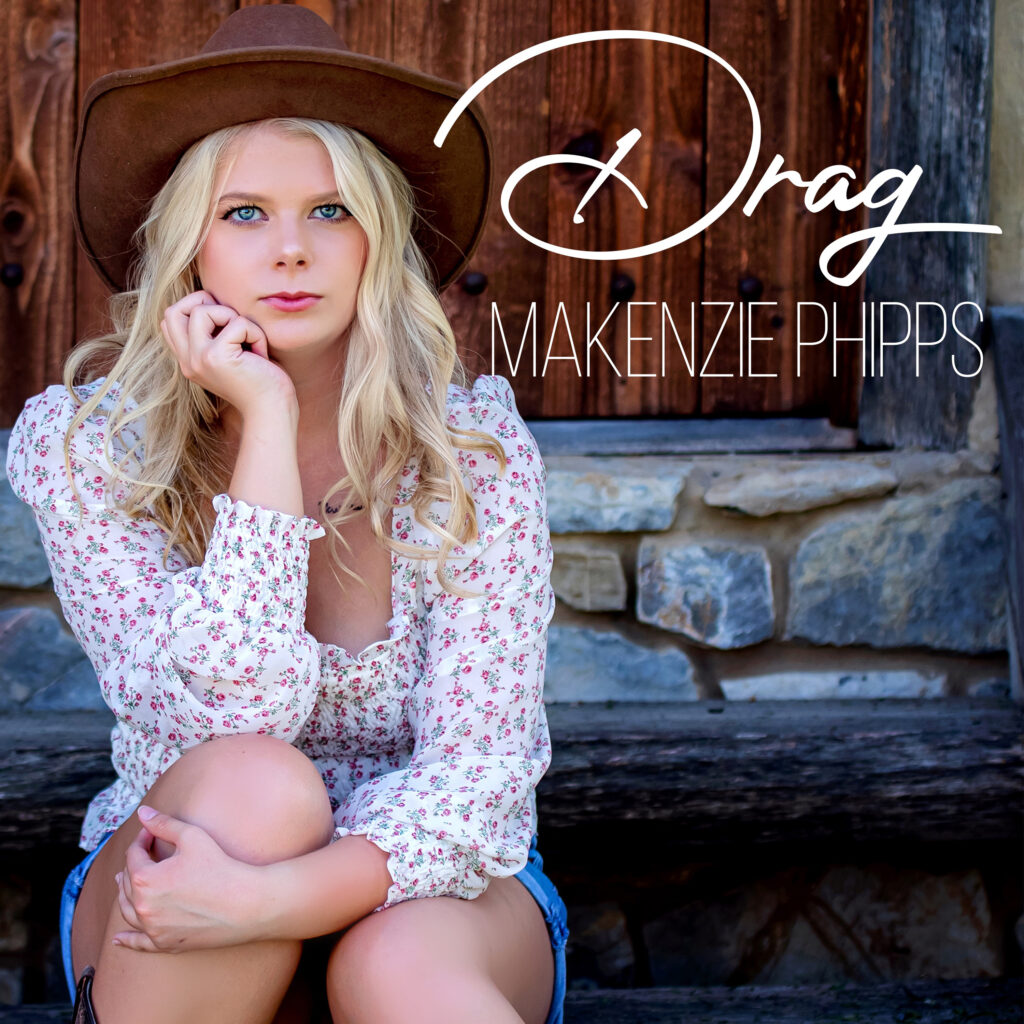 Country music singer-songwriter Makenzie Phipps has released an acoustic video in support of her current single "A Little Of Both." Premiered by Cowgirl Magazine, the "A Little Of Both" acoustic video is a stripped-down version that highlights life's ups and downs while using opposites to explain that sometimes you don't have to choose, but rather enjoy both! "Jack Daniels or Jim Beam, Mick Jagger or McCartney, I'll have a little of both" sums up the single while "I roll with the punches, it gets me where I'm going" truly paints the portrait that you can't control life, but you can enjoy the ride! "A Little Of Both" was written by Vanessa Olivarez, Elizabeth Elkins, and Sonia Leigh, and produced by Sal Oliveri (Chris Stapleton, Garth Brooks, Keith Urban).
To view Makenzie Phipps' acoustic premiere with Cowgirl Magazine, visit HERE.
To purchase/stream "A Little Of Both," visit HERE.
"I want to thank Cowgirl Magazine for supporting my music and acoustic video," shares Phipps. This last year has been a wild and interesting ride while chasing my dreams. It seems just when it can't get any better, it does. I hope you enjoy it and see you all soon!"
As part of a recent meeting with legendary singer-songwriter Lacy J. Dalton, Phipps recorded an acoustic video of Lacy J. Dalton's timeless hit, "16th Avenue." Premiered by American Songwriter, Phipps' acoustic performance honors Dalton's contribution to country music and coincides with the 40th Anniversary of its original release. To view Makenzie Phipps' premiere with American Songwriter, visit HERE.
Phipps' previous single "Drag" was premiered by People.com and the acoustic video was premiered by Cowboys & Indians. With a combination of country and blues, Phipps' unique vocal ability and song delivery offer a modern beat while showcasing a relationship that may not be ideal, yet it's like a habit you just can't kick.
Makenzie has landed features on Country Rebel, I Love Country Music, Classic Country Music, Addicted 2 Country Music, The Country Network, Center Stage Magazine, People.com, Newsmax, LifeMinuteTV, American Songwriter, and more. Her connection to her fans is stronger than ever, and she constantly interacts with them on social media. She has received awards such as "Female Country Song of the Year" at the 2021 Josie Music Awards and a Songwriter Achievement Award in 2022. She was named "Future Star of Tomorrow" by the North American Country Music Association International as well. Her beautiful renditions of "Amazing Grace" and "Travelin' Soldier" have over 2 million combined views on Facebook and only continue to grow daily.
For more information, tickets, and to keep up with everything Makenzie Phipps, visit HERE.