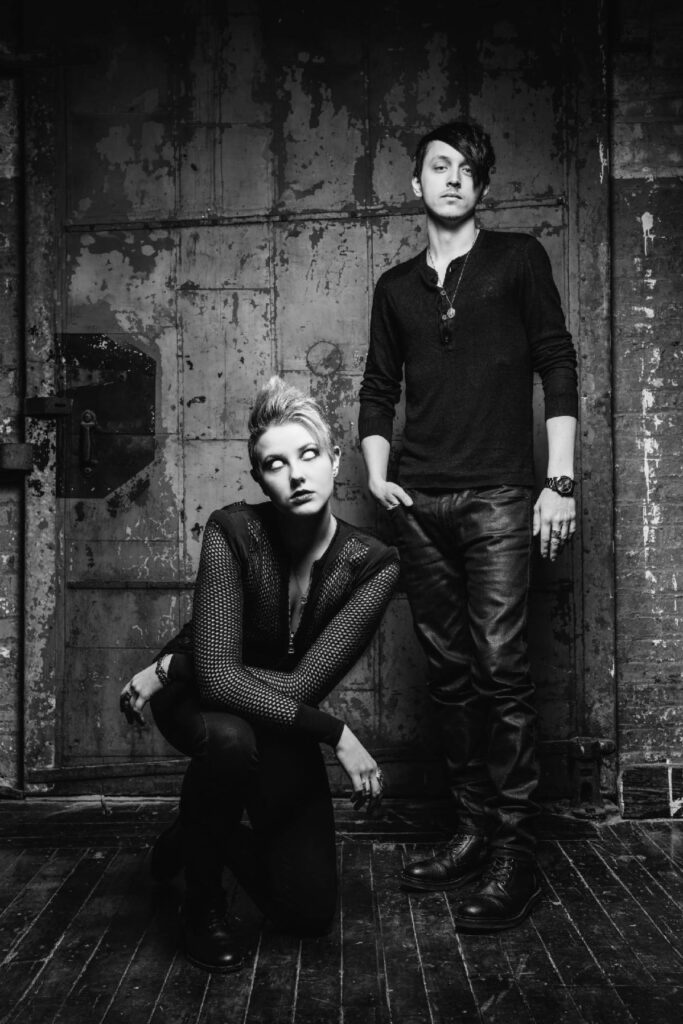 The video for was directed by Tom Flynn. The track was mixed by Ben Grosse (Marilyn Manson, Filter, Breaking Benjamin) and mastered by Ted Jensen (Korn, Marilyn Manson, Gojira). Drums were tracked by Luke Holland (Falling In Reverse).
Black Satellite embarks on tour with co-headliners Cradle of Filth and DevilDriver beginning March 8, 2023 in Tempe, AZ. The first leg of the "Double Trouble Live" tour will visit several popular western and southern U.S. markets, coming to an end in Albuquerque, NM on March 26.
The band shares, "We are beyond thrilled to hit the road on the Double Trouble Live tour with such legends. We'll be playing our heaviest set yet and can't wait to share it with everyone soon!"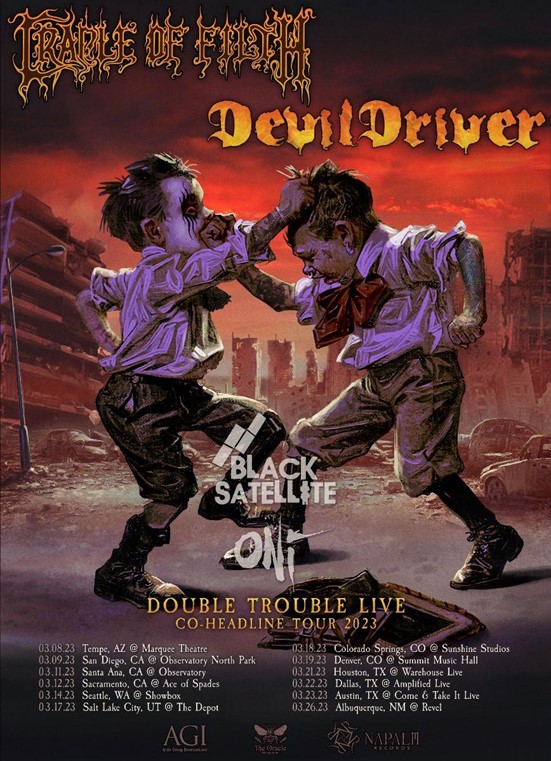 Press says…
"New York City-based duo Black Satellite has unabashed, big-time arena-rock aspirations."
– Billboard
"Black Satellite has this strength in their music that stirs up feelings of hope even in the most of haunting places." – The Huffington Post
"…a rock band beyond definition…" – idobi Radio
"Damn, there is something good happening in the New York Alt-rock scene these days, and the latest example is Black Satellite." – RARA's Farm
"…Larissa's blow-your-mind talent and her badassery for going beyond the "female-fronted" label." – Raw Femme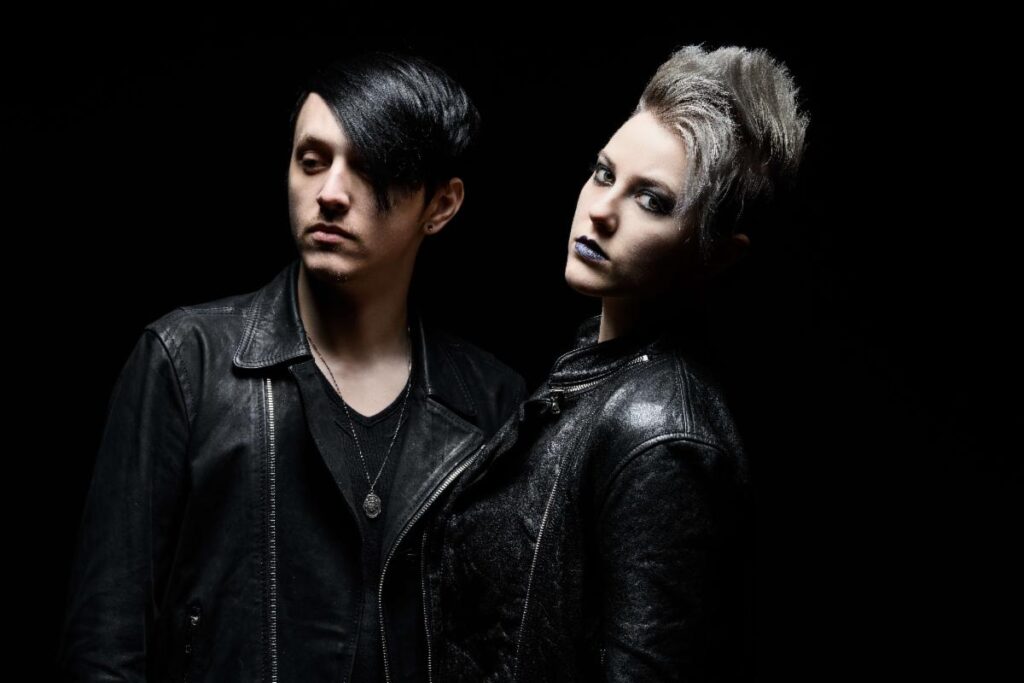 Black Satellite is a rock duo from NYC comprised of Larissa Vale and Kyle Hawken. Having been writing music together for several years, Black Satellite is the culmination of a deep-rooted partnership contributing to their unified writing style. Shortly after launching their first single "Valkyrie" from their full-length album Endless, Black Satellite was requested as support for Starset at NYC's Gramercy Theatre on the strength of their debut.
Billboard describes the album as "the end point one might arrive at after listening to all of Muse's catalog and deciding they just weren't epic enough." Black Satellite was named one of Alternative Press' "12 Bands You Need to Know" in a print issue of the magazine. They subsequently released two cover songs paying tribute to Type O Negative, which charted on metal radio.
The band released their sophomore album Aftermath, mixed by veteran producer Ben Grosse (Marilyn Manson, Filter, Breaking Benjamin) in 2020. Their single "Void" had Knotfest commenting on the track: "the first single offers a glimpse into the bold, stylishly dark sound that has made the duo of Larissa Vale and Kyle Hawken such a promising prospect." In 2021, they released a cover of Rammstein's "Sonne" to critical acclaim with Revolver Magazine describing the track as "a masterclass in metal covers."