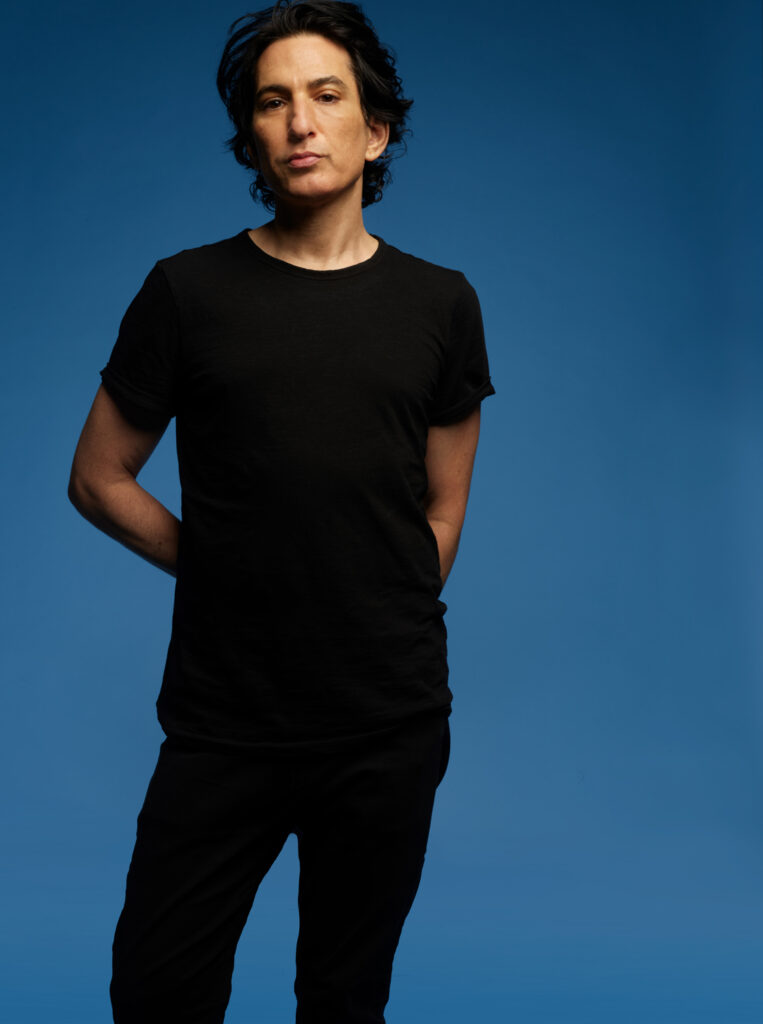 Singer/songwriter/multi-instrumentalist, Jonny Polonsky today releases "Let It Rust." The single is from his upcoming LP Rise of the Rebel Angels, out May 12, 2023 via Loosegroove Records/The Orchard. Already familiar with his earlier music, Pearl Jam founding member Stone Gossard and his partner Regan Hagar jumped at the opportunity to release Jonny's new album through their newly revived record label Loosegroove Records.
Stone says, "Jonny's music touches on every great era of rock but he deeply resides in the 70s and early 80s of the T. Rex, Bowie, Iggy, Johnny Thunders.., my favorite. He is a phenomenal musician, producer, singer, lyricist and human and couldn't be more excited to have him be part of the Loosegroove family."
"Let It Rust" is a guitar-heavy anthem showcasing Jonny's ability to meld together pop melodies with early rock n' roll textures. Jonny's songs are imbued with lyrics and melodies that feel as if he is painting a picture. His creativity and artistry is fueled by his decades long musical trajectory and his continual drive to keep evolving.
The video for "Let It Rust," follows Jonny through the streets of New York City as he plays his guitar. Director Regan Hagar followed Jonny with his camera circling him as he sang. In the city that never sleeps, folks walked and talked not noticing the suit-clad musician amongst them. NYC acts as another character in the piece with the streets representing the endless possibilities and choices that life puts before us.
Jonny says, "The video was filmed in Chinatown in my adopted hometown of New York City. Got me a nice white suit (thank you Steve Martin) and some gold shoes off of Amazon and Regan Hagar shot me walking amongst the people. It's a miracle he survived the unforgiving traffic, walking backwards with camera in hand."
Jonny's first album Hi My Name Is Jonny was released through Rick Rubin's American recordings after signing him on a recommendation from The Pixies' Frank Black. The album has maintained a cult following throughout the years and inspired an award-winning Belgian documentary Hi My Name Is Jonny Polonsky, which chronicled Jonny's 2020 tour of Belgium.
As a result of his renowned musicianship, Jonny has been sought after by well known musical names to give artistic input and collaborate on their projects including: Johnny Cash on the last song he ever wrote, "Like The 309", Maynard James Keenan, Pete Yorn, the late Mark Lanegan, Tom Morello and The Dixie Chicks to name a few.