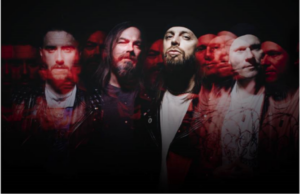 Bullet For My Valentine fans get ready BFMV will be releasing their seventh studio album BULLET FOR MY VALENTINE out October 22nd via SPINEFARM/ SEARCH & DESTROY. Bullet For My Valentine have released "Parasite," the second single from their recently announced self-titled album Bullet For My Valentine.
Watch the video for "Parasite" here.
"For 'Parasite,' we just wanted to let the song rip," says director Fiona Garden. "The intensity and fury of the track tears along, pure performance and vitality. Along the way, in a world defined by blinding light and the phenomenal graphic work of artist Carl Addy, we see this new infinite incarnation of the avatar aM cuts being ritualistically infected and drawn further into limitless oblivion. No locusts were harmed in the making of this video."
The Guardian called the first single, "Knives," a "sonic onslaught," adding that it displayed "gymnastic guitar riffs, snarling vocals, and more drum hits in four minutes than across most albums." Rock Sound concurred, calling it "a vicious and violent slab of ferocious modern metal," while Metal Hammer commented, "BFMV are back in the form of their lives." Revolver deemed it a "razor-edged ripper" while Loudwire stated that the band has "more than delivered in regards to brutality and technicality."
But where "Knives" arrived like a punch in the face, "Parasite" is here to disembowel.
The band comments, "'Parasite' is an absolute RAGER from start to finish!!! Easily one of the gnarliest tracks we've ever written — we couldn't be more stoked to finally get it out there."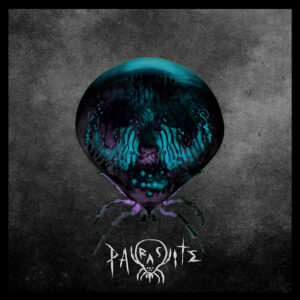 Bullet For My Valentine will be released on October 22 via Spinefarm /Search & Destroy.
Bullet For My Valentine follows the success of their last album, 2018's Gravity, which saw the metal juggernauts' catalogue surpass 1 BILLION (yes, with a B!) streams in the U.S. That accomplishment solidifies Bullet's hard-earned status as one of the most elite bands in the hard rock scene.
Pre-orders for Bullet For My Valentine's seventh studio album are now live, with an instant download of both "Knives" and "Parasite," and special bundle options, including a unique clipping from the backdrop used on the bands 'Venom' world tour from 2015 – 2017, t-shirts, hoodies, gold & silver cassettes, and limited vinyl. Get it here.
Since their formation in 1998, Bullet For My Valentine have become one of the biggest bands in metal, surpassing 1 BILLION streams in the US alone, selling over 3 million albums worldwide and scoring three gold albums, as well as defining British metalcore with their now classic debut, The Poison. BFMV have been crowned Best British Band at the Kerrang! Awards three years in a row — where they've also been awarded for Best Single, Best Live Band and Best British Newcomer.
PRE-ORDER HERE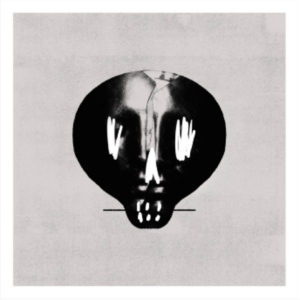 BFMV have launched an official fan club, dubbed "Army of Noise," via Patreon. Sign up here.
Connect with the band:
Facebook
Twitter
Instagram