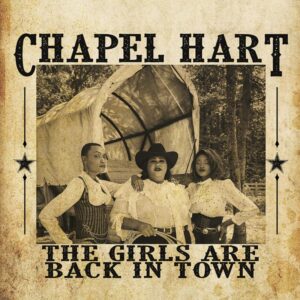 Country music trio Chapel Hart announces the release of their long-awaited second album 'The Girls Are Back in Town' while continuing their musical journey, bringing traditional vibes to modern country music. Scheduled for release on August 28, the album features the group's soaring vocals and gorgeous harmonies. With a string of new singles garnering top reviews, as well as being named by CMT as the "Next Women of Country 2021," Chapel Hart is poised to be the next big thing in entertainment, proving their sophomore release is the latest destination on this adventure!
While each song of the album varies in tone, all compositions circle back to one universal theme: celebrating and empowering women in country music! 'The Girls Are Back in Town' is a catchy collection of reminders that love, harmony, diversity, and unity can co-exist in our present world. The trio, comprised of sisters Danica and Devynn Hart and their cousin Trea Swindle, has the amazing ability to tug on your heartstrings with a tender yet powerful ballad in one track, then have you pumping your fists to the beat in the next.
'The Girls Are Back In Town' was produced by music industry legend Jeff Glixman, who put his magic touch on albums for many artists such as Kansas, Georgia Satellites. The album's 12 tracks include Chapel Hart's current hit single, "You Can Have Him Jolene," which takes inspiration from the enduring 1973 Dolly Parton classic, "Jolene."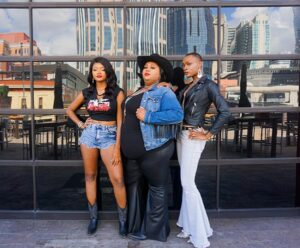 To watch the music video for "You Can Have Him Jolene" on CMT.com, visit HERE.
"This song depicts the idea that no one should have to put up with someone who doesn't appreciate or respect them. And to all the "Jolene's" of the world: if you're determined to stay with a partner that you stole from someone, good luck because they could just as easily be stolen by someone else," smiles Danica Hart.
'The Girls Are Back In Town' is available for pre-order now at chapelhart.com and will include an autographed copy delivered to your mailing address in advance of the official album release on August 28.
The three members of Chapel Hart are sisters Danica Hart and Devynn Hart, and their cousin Trea Swindle, all of whom are natives of Poplarville, Mississippi. Although the group saw its beginnings as a street-performing duo on Royal Street in New Orleans, the three began writing original songs and in 2019. The group independently released their first album, Out the Mud, and followed in 2020 with the stand-alone single "Jesus & Alcohol". CMT selected Chapel Hart for their class of 2021 "Next Women of Country" program designed to promote new and upcoming female country music artists. The trio has the natural ability to bring people together in song and dance through their exhilarating live performances. They often note music's incredible power to unite people of all nationalities, religions, and walks of life.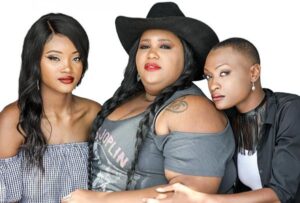 Connect with the band:
Website
Facebook
Twitter
YOUTUBE
Instagram
Spotify