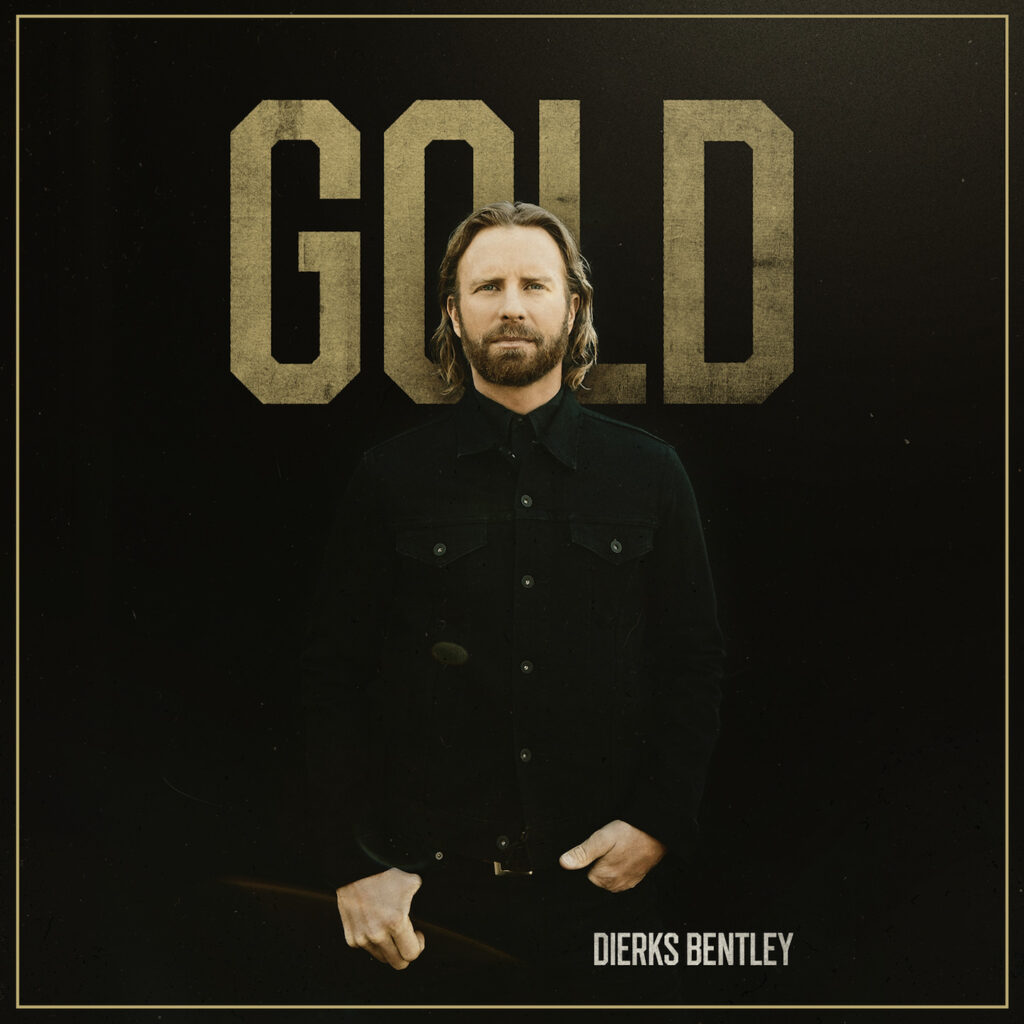 DIERKS BENTLEY RADIATES "GOLD" WITH 22nd CAREER NO. ONE
"Made for the Outdoor Summer Concert Season," Bentley Preps for GRAVEL & GOLD Tour Launching June 1, Tickets Available HERE.
NASHVILLE, TN – May 1, 2023 – Multi-platinum entertainer Dierks Bentley takes "GOLD" to the top of the Mediabase/Country Aircheck chart this week marking his 22nd career No. One. With a chorus that "cranks up the energy in a way that's calibrated to get beers raised at summer concerts" (Rolling Stone), the lead track from his 10th studio album GRAVEL & GOLD emphasizes looking at life from a different perspective and treasuring every day moments, and is the soundtrack for the all-new Chevy Colorado truck campaign.
"When we wrote 'Gold,' I wanted to write a song that captures the idea of enjoying the journey," explained Bentley. "The reality is that there are a lot of rocky times that we all go through, but amongst all the tough stuff, when you look for the special moments it can change how you view the world. I know that's a reminder I need for myself, so the fans and Country radio embracing it means a lot."
Dubbed "an artist made for the outdoor summer concert season" (Sun Sentinel), the hitmaker will next hit the road for the GRAVEL & GOLD TOUR this summer. He'll be joined by an entourage of talent including Jordan Davis, Elle King, Tracy Lawrence, Tyler Braden, Caylee Hammack, Hot Country Knights, Kameron Marlowe, The Cadillac Three, The Red Clay Strays, Molly Tuttle & Golden Highway, Shane Smith & the Saints, Caitlyn Smith and Hailey Whitters. The tour kicks off on June 1 in Toronto, ON, and fans can get more ticket information at Dierks.com.
Dierks Bentley's 10th album landmark speaks to how time has flown in his unique, 21st-century career. He landed his first publishing deal in 2001 and released his debut album in 2003, producing an instant No. One single. The years since have revealed a rare consistency that's fueled longevity – eight more albums that reached the top of the Country sales charts, resulting in 21 No. One songs, eight billion streams, three CMA Awards, 14 GRAMMY® nominations and membership into the Grand Ole Opry. Trendy sounds have ebbed and flowed around him over these two decades, but fans have relied on Bentley for something more nourishing and individual. He also has created professional endeavors outside of the music with his Flag & Anthem lifestyle collection Desert Son, along with his "Dierks Bentley's Whiskey Row" franchise hosting four locations. For more information, visit Dierks.com.