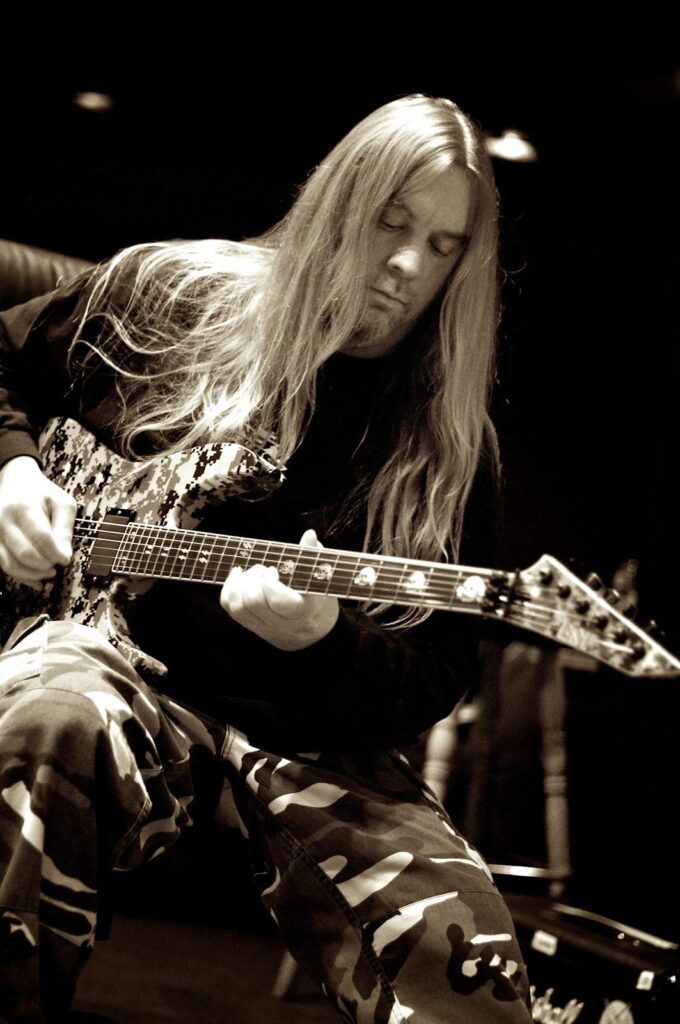 "Rock 'n' roll was never supposed to be polite. If you're living a nice lifestyle and you have no problems, you put on our record…you won't get it." — Jeff Hanneman
LOS ANGELES, CA – Tuesday, May 2, 2023 — Ten years ago today, May 2, 2013, thrash metal pioneers Slayer issued the following statement:
"Slayer is devastated to inform that their bandmate and brother, Jeff Hanneman, passed away at about 11AM this morning near his Southern California home. Hanneman was in an area hospital when he suffered liver failure. He is survived by his wife Kathy [Kathryn], his sister Kathy, and his brothers Michael and Larry, and will be sorely missed."
Ten years on, Jeff Hanneman, who was only 49 at the time of his passing, continues to be sorely missed.
• "What a sad day for metal. RIP, man." – Slash
• "RIP brother, you will be missed." – Zack Wylde
• "RIP Jeff Hanneman." – Metallica
• "Brutal news about Jeff. Like a punch in the gut." – Scott Ian
• "RIP to a dedicated Raiders fan." – Oakland Raiders
• "Sad to hear of Jeff Hanneman's passing.
RIP." – Geezer Butler
• "Tonight, one less star will be shining, and sadly, the stage got just a little bit darker." – Dave Mustaine
• "RIP Jeff Hanneman. You will be greatly missed." — Gibson Guitars
Remembering Jeff Hanneman:
ESP Guitars: Flashback Interview – Jeff Hanneman