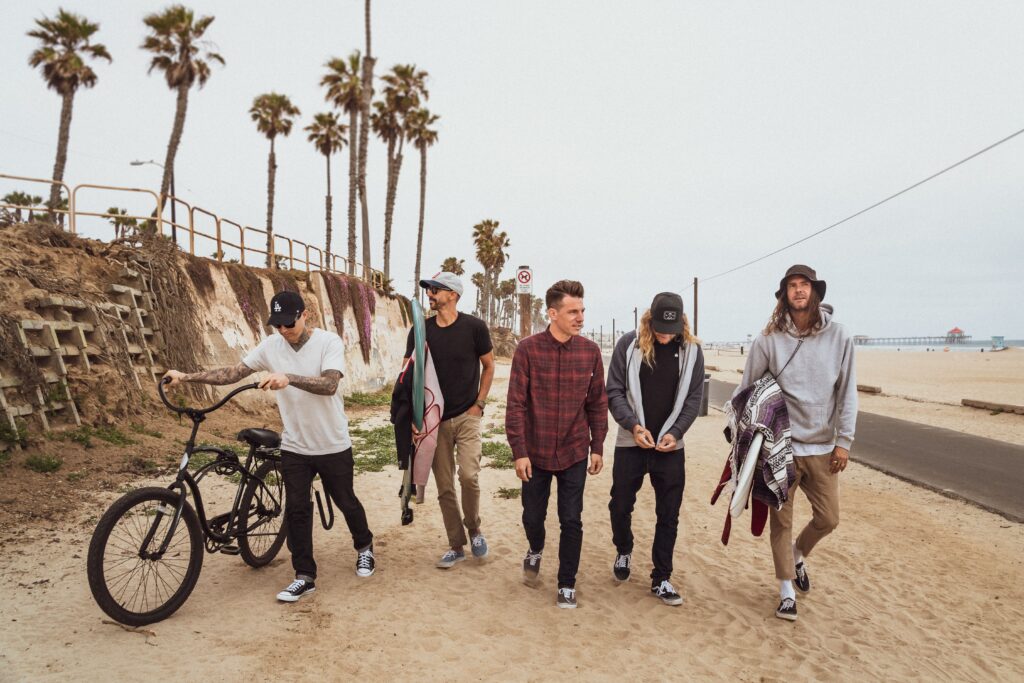 Southern California alternative rock band Dirty Heads have announced their Island Glow Summer tour featuring support from Lupe Fiasco, Yelawolf, G. Love & Special Sauce, Tropidelic and Bikini Trill. The band will kick off the tour June 13 with stops across the country through the end of Summer. The first half of the Island Glow tour will feature Yelawolf as direct support and Lupe Fiasco set to join as direct support in July. The artist pre-sale is happening now, Spotify pre-sale starts March 7 at 10AM local time, local pre-sales start March 8 at 10AM local time, and tickets will be available to the general public on March 9. For more information please click here:
Dirty Heads recently released their new single "Rescue Me," an ode to California and flip of a Red Hot Chili Peppers hook with a breezy vibe and lyrics that encapsulate the undeniable impact that the Golden State has had on the band. The music video, directed by Jay Teegardin and Dirty Heads vocalist Jared Watson, reflects the tone of "Rescue Me" featuring surf, sand and images that evoke the spirit of California. The band's forthcoming 4-track EP, Midnight Control Sessions: Night 2, featuring unreleased songs, remixes and special guests is due out April 14. The collection of EP's dropping in 2023 will feature songs written and recorded during the Dirty Heads' Midnight Control era. Fans can stream "Rescue Me" here:
In 2022 Dirty Heads released their highly anticipated 8th studio album Midnight Control via Better Noise Music. The album featured 10 all-new songs, including their take on Joe Walsh's 1978 hit "Life's Been Good", "Heavy Water" feat. Common Kings and "Island Glow." Midnight Control debuted in the Top 10 on Billboard's Alternative Albums chart, Digital Albums chart, Rock Albums chart and the Independent Albums chart.
Midnight Control reaffirms the band's stand-out track record with all eight of their albums having appeared in the Top 10 of Billboard's Top Independent Albums Charts & Billboard's Top Alternative Albums Charts. Fans can stream Midnight Control here.