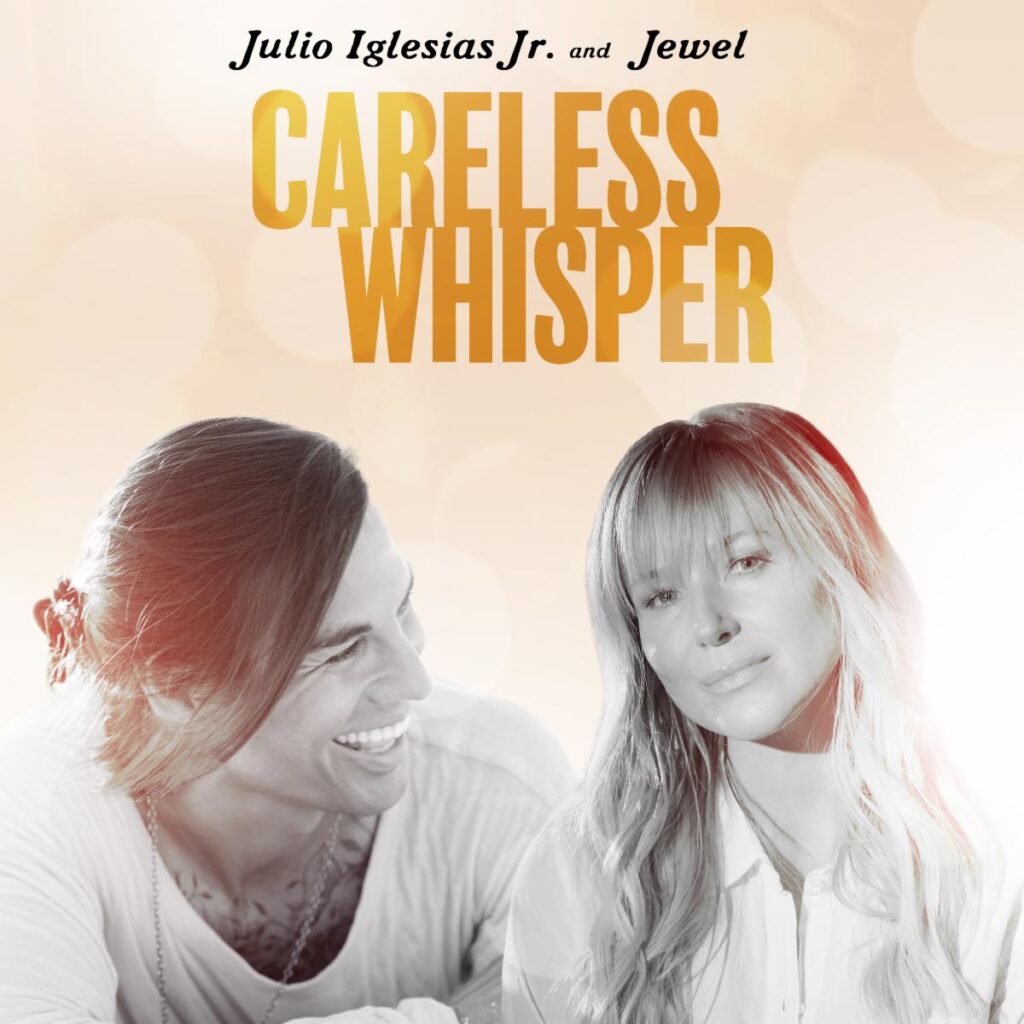 International recording artist Julio Iglesias Jr., has released "Careless Whisper," a spellbinding duet with four-time Grammy-nominated, multi-platinum singer-songwriter Jewel. The new rendition features Julio's warm, soulful vocals and Jewel's inimitably sweet voice paired with a delicate samba beat that breathes new life into the beloved George Michael classic.
PRESS HERE to listen to "Careless Whisper (with Jewel)," from Julio's new album Under The Covers out on Valentine's Day February 14th and produced by legendary, GRAMMY-winning producer Rudy Pérez.
"I have always admired Jewel as an artist. For me, her songwriting has always hit close to the heart, and her vocals make her one-of-a-kind. When you hear them, you know it's Jewel. I truly think she is no doubt one of the top female artists of all time and I can't believe I got to collaborate with her on 'Careless Whisper,' one of my favorite songs recorded and written by George Michael. George's music was very much part of what I have listened to over the years growing up, and not to mention my dad also recorded the song. I will never forget the day we tracked the song with Rudy Pérez producing. It's honestly a dream come true," says Julio Jr.
"'Careless Whisper' is such a classic song. George Michael's lyrics are completely timeless. I'm honored that my dear friend Julio asked me to sing this with him. I think his voice adds an entirely new and fresh layer to the song. Together, we wanted to illustrate both sides of the story, opposing ends of the partnership, but locked together in harmony, like most complicated relationships. I've known Julio for a long time and his artistry is always heartfelt and genuine. I love working with him and getting to join in on the creative journey," says Jewel.
Julio also recently released an enthralling Stevie Wonder medley with Brian McKnight. PRESS HERE to watch the live performance video as Julio and Brian perform beloved classics "Overjoyed," "I Just Called to Say I Love You," and "Isn't She Lovely." This followed the release of single "Into The Night," a duet with Benny Mardones that offers a new take on Mardones' 1980 hit. PRESS HERE to watch the live performance video brimming with Julio's irresistible warmth on stage.