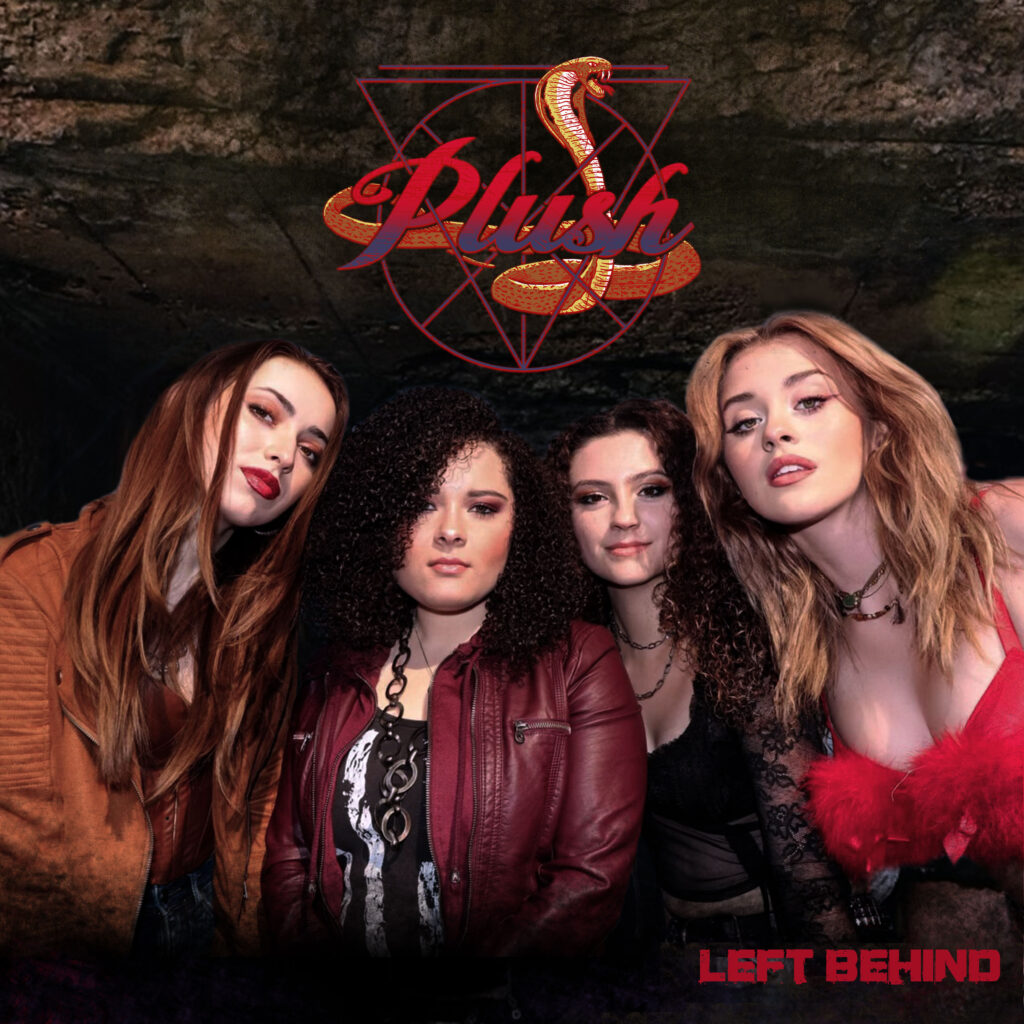 These ladies are phenomenal, and they have released a new single. Having covered them twice now I was sold on night one when PLUSH broke out doing a cover from Heart called "Barracuda" wow, I loved it more than the original. The brand new single, entitled "Left Behind," which showcases the band's heavier side. "Left Behind" was recorded in Nashville with producers Zac Maloy, Blair Daly and Kile Odell, and is out now via Pavement Entertainment.
Lead vocalist Moriah Formica belts outs a fierce and aggressive range with vocal lines such as "We're the cast-outs of society, one big, twisted family." The ferocious riffs, down tuned guitars, and over the top vocals make this a rock anthem to be reckoned with.
Formica says, "This song was written for anyone who has ever felt like an outcast or a misfit."
PLUSH also has a new video available for "Left Behind," which was filmed in the historic Sterling Hill Mine in Ogdensburg, NJ. The dark setting complements the overall mood of the song, featuring eye-catching visuals of the band members' dynamic performance. It was directed by Dale Resteghini of Raging Nation Films and edited by George Lambriodes of LUXANGELES/STUDIOS.
To celebrate the new single, PLUSH has a limited edition "Left Behind" bundle, which features a signed CD single and an exclusive t-shirt. This item is currently available for pre-order and will start shipping in June 2023. PLUSH is set to tour with The Warning and Holy Wars this spring. The tour kicks off on April 30th at the House of Blues in San Diego, CA, and ends on May 23rd at the Theatre of Living Arts in Philadelphia, PA.
PLUSH is composed of talented young women, ranging from 18-22, whose accomplishments and talent eclipse their age. The band is fronted by singer, songwriter and guitarist Moriah Formica, lead guitarist Bella Perron, bassist Ashley Suppa and drummer Faith Powell. The debut album featured the Billboard Top 40 charting singles "Hate" and "Better Off Alone."
For tickets and venue information visit here:
Pre-order here:
Watch the video of "Left Behind" here:
Listen to "Left Behind" on all streaming platforms here:
Here is a link from PLUSH show at the Fillmore in downtown Detroit on tour with Slash featuring Myles Kennedy.