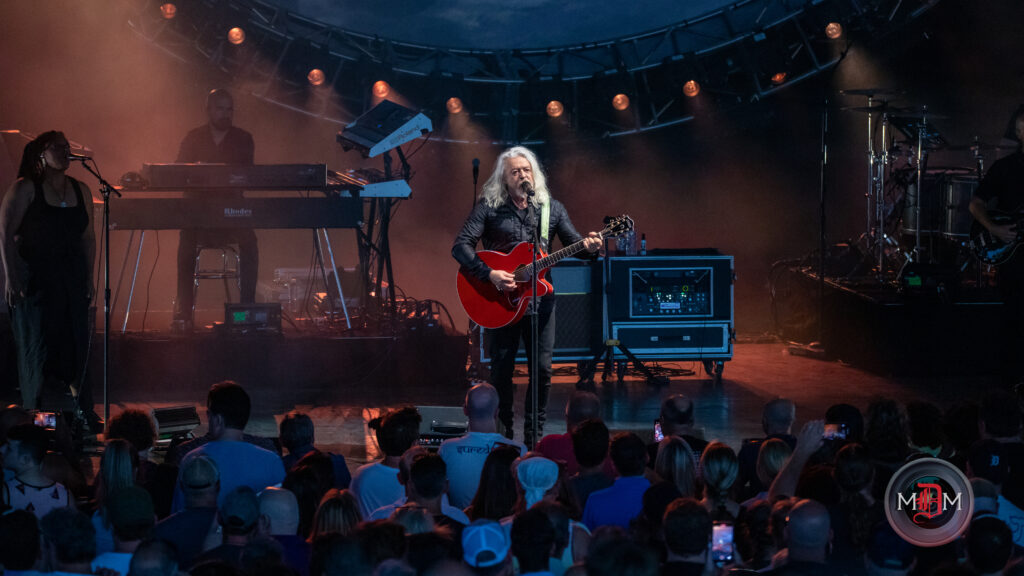 Tears for Fears first American tour since 2017 was a banger Wednesday night at Pine knob. The Tipping Point the group's first new album in 17 years didn't disappoint the crowd of about ten thousand. The weather was well into the 100's at Pine knob, and that certainly didn't matter. The crowd was ready to SHOUT and let it all out, bringing back their youth from the 80's. The 19 song set featured a bit of everything, the third song in did just that. One pick of the strings and the crowd erupted and the sing a long began with the bands classic 80's hit Everybody wants to rule the world. Some three decades latter it was like I'm back in 1985. Vocalist Curt Smith delivered a clean, pristine, emotional version that did not miss a beat. The duo opened up the evening with "No small thing" followed up with their brand new track " The Tipping Point"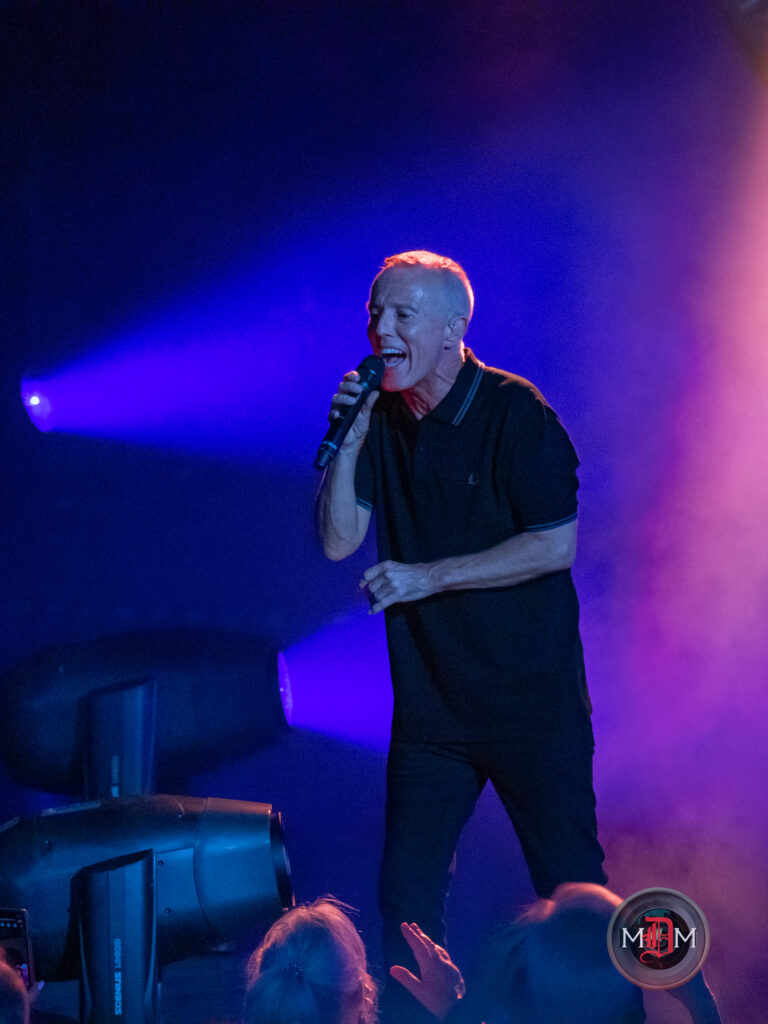 The tour features one hell of a light show, along with some incredible graphics. The tour as just started and you will want to get out and see this for sure. Check out the duo in a city near you.
Opening up for Tears for Fears is the band Garbage. The band is made up of female vocalist Shirley Manson, Duke Erikson, Steve Marker and drummer Butch Vig who produced one of the top selling NIRVANA albums of all time NEVERMIND. The band most iconic track was the third song of the set called Stupid Girl. The set was packed with high energy delivered by Shirley Manson along with some killer guitar rips from Duke Erikson. It was my first time catching the band and well I was not disappointed. Below you can view my show gallery from that night. To view my set of Garbage please click on the highlighted link.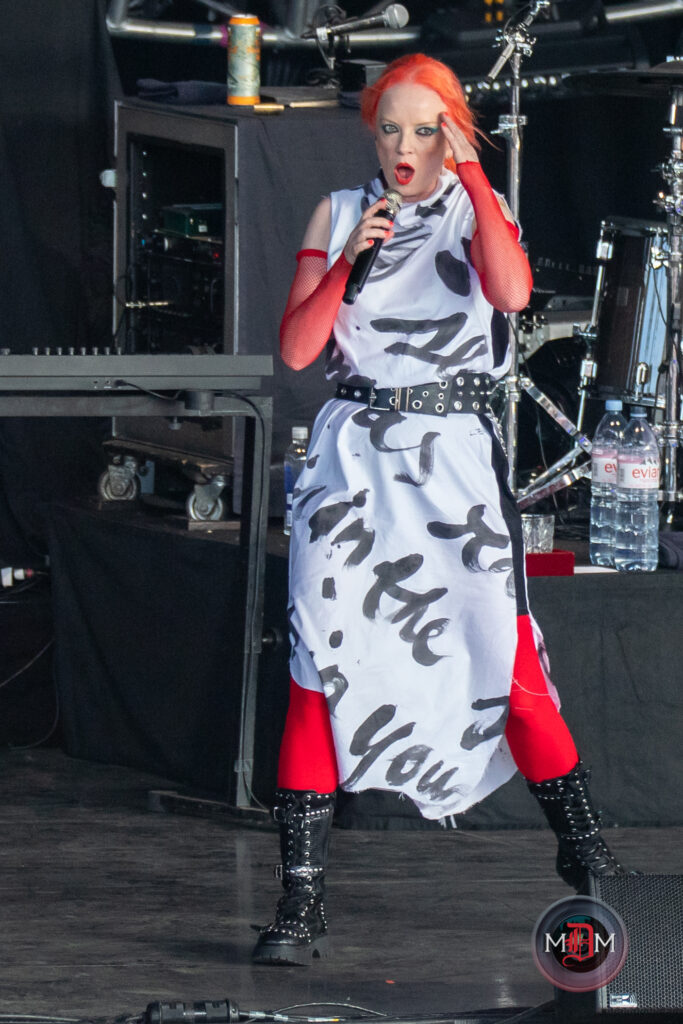 Tears for Fears "The Tipping Point" tour plays Pine Knob Wednesday night