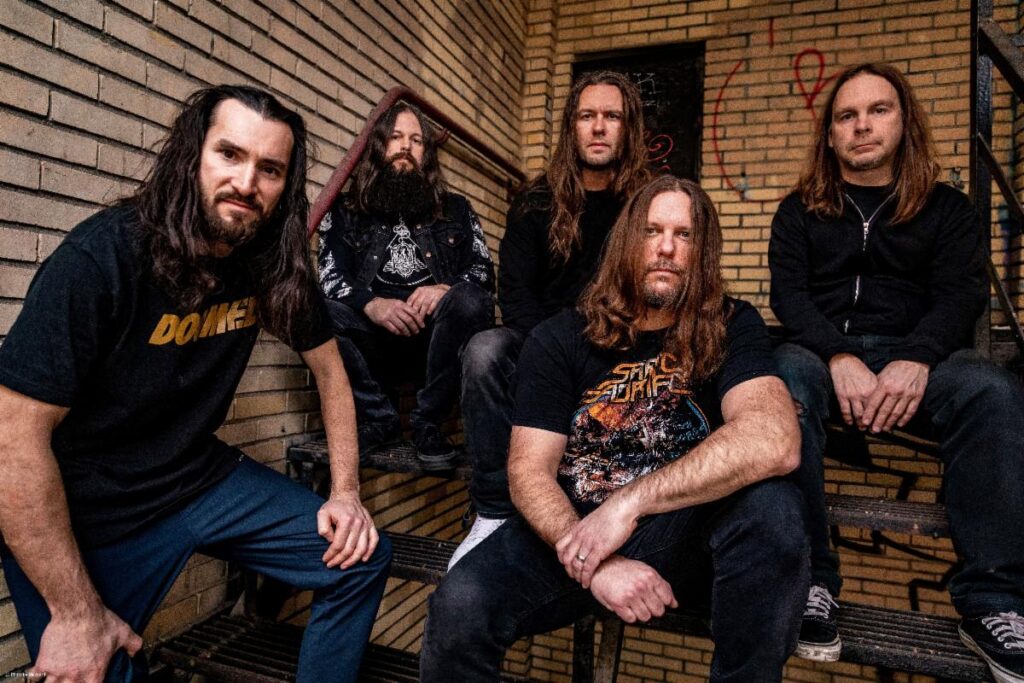 Pontiac will be banging May 27th when Metalcore band UNEARTH along with Special Guests High Command and supporting band Halo Effect come to town. You can check out the Crofoot ballroom here for more info on this event. UNEARTH are nothing short of standard-bearers and keepers of the faith for American metalcore. They were the band born in the breakdown who never wavered from their love for European death metal melodicism, supercharged by American thrash and hardcore. Now, nearly 25 years into a career that's seen the Massachusetts mob play innumerable gigs and massive festivals on six continents, sell hundreds of thousands of records, and inspire some of the most important bands in extreme metal today, they remain a force to contend with.
"The mentality has always been to look at UNEARTH as long-term as possible," says vocalist Trevor Phipps. "We've continuously cited the careers of Cannibal Corpse, Testament, Exodus and Slayer as bands that kept going, never compromising their music and touring hard around the world. We adopted that mentality early on and it's kept us going for almost a quarter century. We love what we do, and we will keep on doing it."
On album number eight, The Wretched; The Ruinous, UNEARTH not merely continues to amp-up their metal meets hardcore intensities, but they also exceed themselves with a record that incorporates elements of classic UNEARTH offerings dating back to 2004's "breakthrough" The Oncoming Storm, while exploring beyond the recent back-to-basics promise of 2018's Extinction(s). For UNEARTH's founding mainstays, Phipps and guitarist Buz McGrath, it feels like the beginning of a new chapter. "Buz took the entire pandemic to write these songs," says Trevor. "He pushed himself to get out of his comfort zone and explore what UNEARTH is, both past and present. Buz adding these new elements and killer song structures inspired me to be more diverse vocally. The Wretched; the Ruinous is still UNEARTH, but it's also the most dynamic record we've ever done."
For UNEARTH, the mission is simple. Keep being UNEARTH. "We formed this band to make music for us, not trying to create something for anyone else. As soon as we did that people connected to it, and it's kept us pushing onward for almost 25 years. We look forward to 25 more." UNEARTH's storm isn't about to let up any time soon.
pre-order album here:
Unearth is:
Trevor Phipps- vocals
Buz McGrath- lead guitar
Peter Layman- guitar
Chris O'Toole- bass
Mike Justian- drums