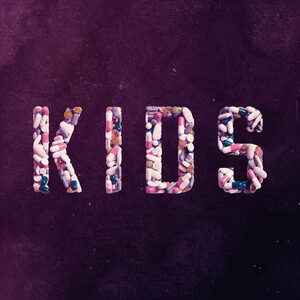 We Are PIGS in collaboration with Brian "Head" Welch and JR Bareis (KORN, Love And Death) are bringing attention to the challenges faced by our generation on the powerful new track, "Kids," released today. Hear it here:
The song which was produced, engineered, co-written and co-sung by Esjay Jones, the mastermind behind We Are Pigs, and was inspired by the HBO show "Euphoria." As Jones says, "I was deeply troubled by its graphic and raw portrayal of sex, drugs, identity, social media and the difficulties of navigating life as a teenager today as seen on the sow. It was hard to watch. I spoke to Brian about the concept – initially thinking the message was, the 'kids AREN'T alright,' but as we started working together, we wanted to spread positivity, hope and purpose to youth with our words, and 'kids are alright' became the mantra."
Adds Brian "Head" Welch, "Giving advice to young musicians over the years, the number one thing I tell them is to strive for uniqueness! There are so many copycats out there and the bands that stand out the most and have longevity all have a unique sound and quality to them that make them unforgettable and loved by many. We are PIGS are so unique! When Esjay sent me the track for 'Kids,' I was instantly in love with it! This band doesn't sound like any other artist out there and I'm so honored Esjay asked me and JR Bareis to be a part of this track!"
Speaking of his reaction to the song, Corbin Dooley, creative director of Bikiniwax Records, says, "'Kids' potently stimulates the vagus nerve with powerfully forward metal instrumentation, explosive melodies and hypnotically engaging vocal production. This absolutely masterful interpretation effectively dismantles my genre expectations."
Part of the proceeds from the sale of "Kids" will be donated to organizations We Are Moving The Needle and The Whosoevers Movement aimed at uplifting, empowering and providing education and purpose for today's youth.
Says The Whosoevers Movement, "Our generation today faces many more distractions and problems than ever before. Drug abuse, depression, broken families, self-harm and suicide are just a few of the issues they have to overcome." We Are PIGS hopes to provide a beacon of light with "Kids" and encourages fans to check out and support these organizations as well.
We Are PIGS is Esjay Jones' alt metal hybrid project characterized with a pig-masked front woman that combines brutal riffs, brazen screams and ethereal melodies. After debuting with a cover of Slipknot's "Duality" in 2020, followed by original single "Pulse Queen" in early 2021, We Are PIGS has found an incredible following and support through playlist placements on Spotify, Amazon Music and Apple Music. Recent releases have included "MOOT" featuring KITTIE's Morgan Lander and "Blood Diamond," a collaboration with M.O.B. In addition, Jones has worked behind the scenes as a sought-after producer for acts including Grey Daze (Chester Bennington) and a soon-to-be-released collaboration with Billy Corgan.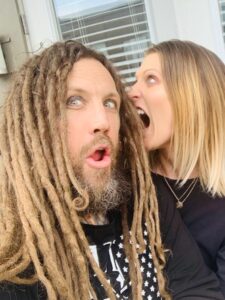 Connect with the band:
Website
Esay Jones
Hear KIDS here
We are pigs facebook
Soundcloud