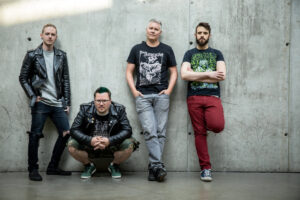 Canadian skate-punk legends Belvedere barely need an introduction. They are heroes of fast, furious, melodic punk, who've never lost sight of their roots.
2020 marked the 25th year of the band's history, but since all of their tours were moved to 2021; the band felt the need to write and record their 6th full-length instalment, Hindsight Is The Sixth Sense. The album features a furious mix of old and new. The new direction in song writing is attributed to new members Dan Wollach on guitar and Ryan Mumby on bass. The all-familiar speed, the riffs, the insightful lyrics and singalong harmonies are all still there thanks to drummer, Casey Lewis and lead singer & founder, Steve Rawles.
Formed in 1995 and originally never even meant to play a live show, the trailblazing band from Calgary, Alberta quickly grew a reputation on the underground punk scene for their blazing fast speed and melodic vocals.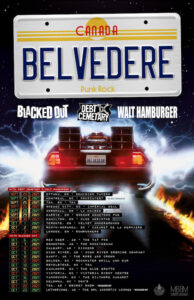 Calgary, Alberta punks Belvedere have announced dates for their Canadian Tour in support of their new LP 'Hindsight Is The Sixth Sense,' (digital/CD/vinyl via Thousand Islands Records in North America and Lockjaw Records in Europe and the UK). Debt Cemetary and Walt Hamburger will be joining Belvedere in Ontario and Quebec. Blacked Out will be joining in Alberta and British Columbia. Downway and The Corps in Edmonton and Calgary.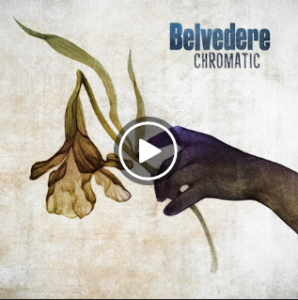 'Hindsight Is The Sixth Sense' was recorded at Echo Base Studio in Calgary, produced by Casey Lewis and Steve Rawles, and engineered mixed & mastered by Casey Lewis.
Stream Hindsight Is The Sixth Sense here:
Connect with the band:
Website
Facebook
Instagram
Twitter
Band camp
Thousand Islands Records
Lock Jaw Records