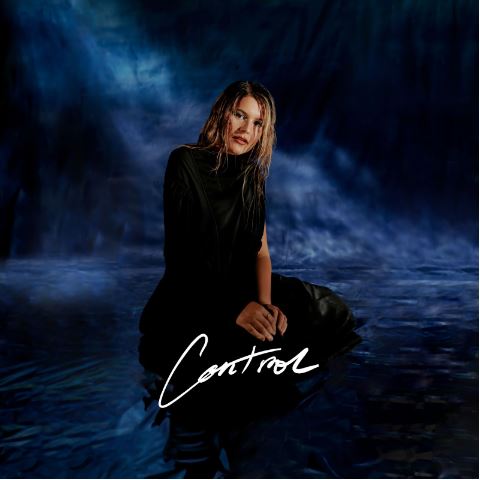 Alt-pop singer and songwriter Eliott continues to build the anticipation for her debut album with the release of the evocative new single "Control" – listen HERE. Fueled by Eliott's soul-drenched vocals, "Control" is accompanied today by the official video directed by Charles Buxton-Leslie (known for his work with G Flip, ASHWARYA, Yergurl) and arrives fresh from supporting Irish singer/songwriter Cian Ducrot on his Australian leg of his World Tour – watch HERE.
Eliott shares, "Control is about unreciprocated love. It is about feeling isolated and vulnerable and coming to terms with the fact that you can't force someone's affection when you have already given them everything."
Co-written with Jack Grace during a two-month writing session in Paris, "Control" moves from delicate vocals to soaring notes, from heartbreak to liberation. A restless and urgent cut, Eliott admits to being left and alone by an old relationship – yet under it all, there's a thread of optimism with light creeping back in.
Produced by Gab Strum (Mallrat, George Alice), "Control" features additional production from Jack and a range of instrumentation played by Strum, including piano, electric guitar, bass, and drums with Simon Lam (Kllo) contributing synths on the track.
For the official video, Charles Buxton-Leslie successfully brings the emotion of the lyrics and the story to life by shooting on warm 16mm film, to create a lived-in texture. Charles explains, "The song has such incredible build and release moments, which we followed with the music video. We wanted to explore a story of emotional release and helping each other through shared experiences."
Exploring the themes of control and pain, Charles and director of photographer Jesse Gohier-Fleet collaborated with 18-year-old Mexican-born Sydney-based dancer Diego Garcia Rendon (from Brent Street Academy). The video is led by Diego's controlled movement, perfectly interpreting the lyrics with the choreography.
With over 20 million streams to her name, "Tell Me", Eliott's first single from her forthcoming debut album, was instantly added to triple j, with Atwood Magazine calling it "a cinematic soul-soaked explosion" and Women In Pop noting her "remarkably expressive and compelling vocal."
Eliott, with her powerhouse vocals, has been making waves in the Australian music scene since releasing her debut single "Figure It Out" in 2017. In addition to her wondrous vocals, Eliott has also been recognized as a promising up-and-coming songwriter, having also co-written with Montaigne on her hit single "Ready". She has toured with the likes of Matt Corby and Chris Lanzon and collaborated on tracks with Lucy Blomkamp and The Kite String Tangle. Eliott made a bold statement with the release of her debut EP Bold Enough.