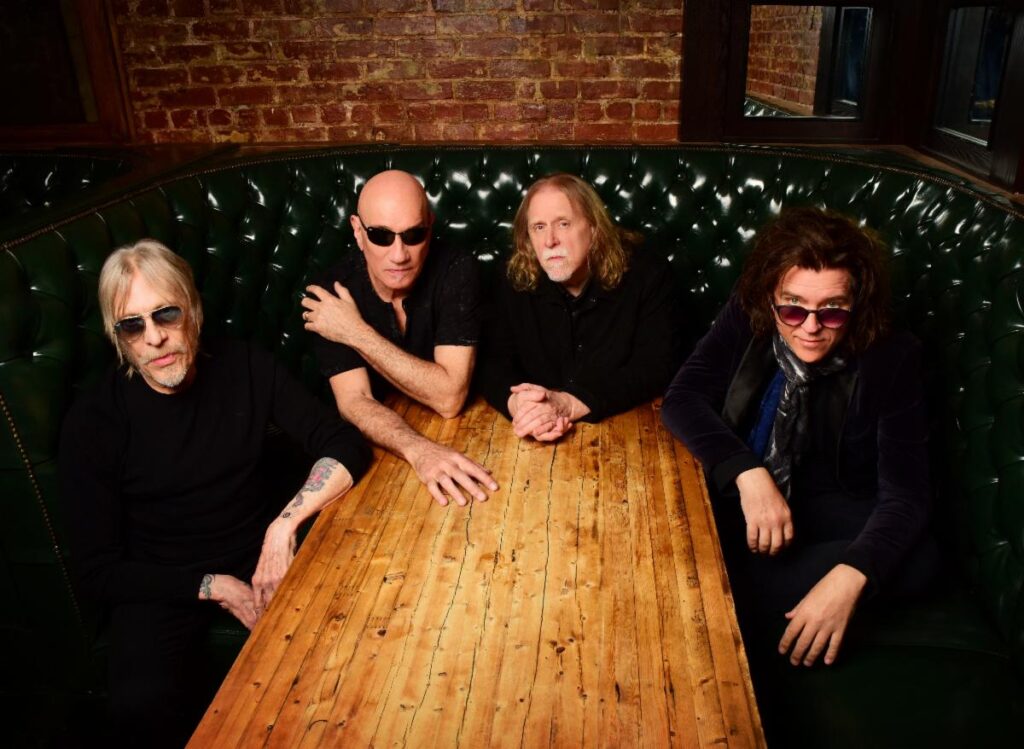 Renowned GRAMMY-nominated band Gov't Mule, led by guitar legend, vocalist, songwriter and producer Warren Haynes (whose performances last weekend at Willie Nelson's 90th birthday concert at the Hollywood Bowl were an event highlight), has released the new single "Same As It Ever Was," the opening track of their forthcoming studio album, Peace…Like A River, out June 16th via Fantasy Records. "Same As It Ever Was" features a soaring arrangement – anchored by Jorgen Carlsson's thunderous bass and Matt Abts' precise yet soulful drumming – that helps bring the song's heartfelt sentiments home. PRESS HERE to listen and PRESS HERE for the visualizer. Gov't Mule has also shared a behind the song video for "Same As It Ever Was" – PRESS HERE to watch. Peace…Like A River, the band's 12th studio album and follow-up to Gov't Mule's chart-topping, Grammy-nominated blues album, Heavy Load Blues, is available to pre-order and pre-save on DSPs – PRESS HERE. Each digital pre-save will include an instant download of "Same As It Ever Was" and the previously released single "Dreaming Out Loud" featuring Ivan Neville and Ruthie Foster.
"'Same As It Ever Was' is such an opus, an expansive piece. It goes in all these different directions, but lyrically and conceptually it makes sense to be the opening track," shares Haynes. "Life throws challenges at you when you least expect it, but in some ways, the disruption of the lockdown period is no different than what could happen at any given moment. We've all dealt with what in some cases seem like insurmountable hardships, but in my lifetime, the pandemic is the first time that the entire planet went through it together. The whole message of the tune is we've come a long way, but now we're on the other side and life is normal, life is good. Same as it ever was."
The album's lead single "Dreaming Out Loud" featuring Ivan Neville and Ruthie Foster is currently impacting Triple A radio nationwide. For the stirring song, Haynes wove together inspirational quotes from Dr. Martin Luther King Jr., Robert and John Kennedy, and the late civil rights leader and U.S. Representative John Lewis. PRESS HERE to watch a behind the song video from Haynes about "Dreaming Out Loud."
Peace…Like A River was recorded during the same sessions as Heavy Load Blues at The Power Station New England with co-producer John Paterno (Elvis Costello, Bonnie Raitt, Los Lobos) alongside Haynes. The albums, however, were created in different rooms, with no shared gear or instruments, keeping the two concurrent projects with their own unique identity and character. One distinguishing difference on Peace…Like A River is the presence of talented friends in important guest roles, including Billy F Gibbons, Billy Bob Thornton and Celisse as well as Ivan Neville and Ruthie Foster. Thematically, the new 12-song rock collection explores the seismic changes the world has gone through over the past few years. Influenced both in his songwriting and playing by what Haynes calls "the golden era of rock, soul, jazz and blues," Gov't Mule combines the best and most enduring qualities from all those musical strains to create a timeless piece of art on Peace…Like A River that could have easily come out in the 1970s. PRESS HERE to watch the album trailer. Peace…Like A River will also be available in a Deluxe Edition (on CD only) including the special 5-track Time Of The Signs Bonus EP in addition to the original 12 tracks.
The band's show at the legendary Ryman Auditorium in Nashville on Friday, May 12th will feature surprise special guests and be livestreamed for free via nugs.net exclusively for subscribers – PRESS HERE to subscribe and watch.
The band will be making a stop here in Michigan on August 2 at Pine Knob Music Theatre. Click here for more info.