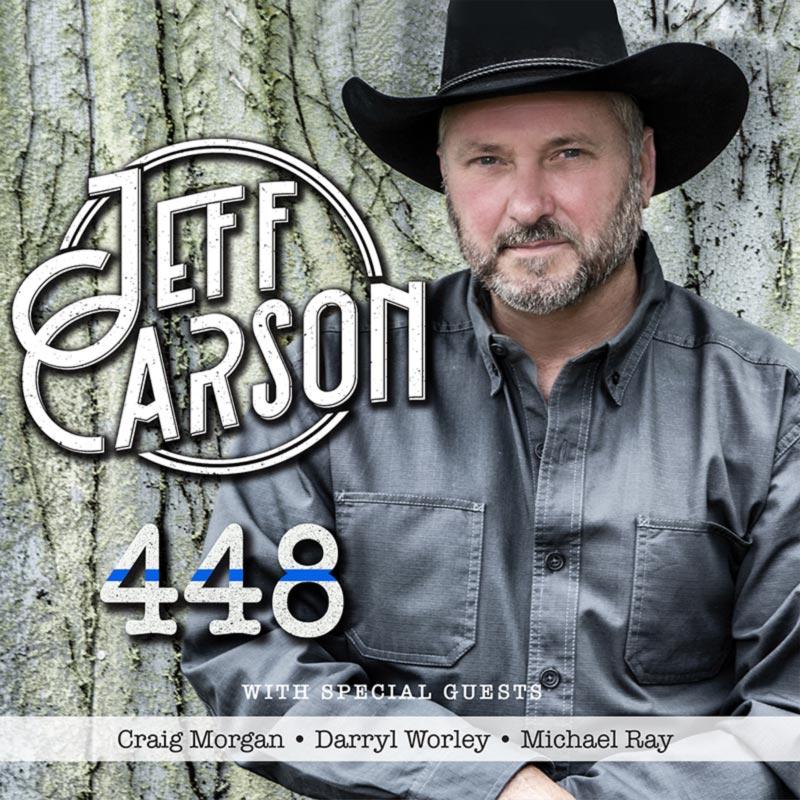 NASHVILLE, Tenn. — Faith, family, friends, love of country music, and a commitment to serve his community through law enforcement were the foremost focus of the late ACM award-winning Jeff Carson's life—values that are also reflected in his final project, 448, released today by Encore Music Group and distributed by Smith Music Group, and available now through AdoptACop.com and online streaming outlets.
448 is in no way a typical project by a typical artist—it's a 9-track, never-to-be-completed swan song by a man who lived an admirable life. Lauded by both the Academy of Country Music and the Police Academy, in 2009, after charting 14 singles, including mid-'90s Billboard-topping "Not On Your Love" and Top-5 father-son anthem "The Car," Carson walked away from the music industry completely, and for all the right reasons–to pursue a career in law enforcement, focus on family, and be a strong role model and dad to his son Dayton. He would serve the Franklin, Tenn. Police Department for 14 years with accommodation.
After a 22-year absence from the music scene, but with the recent resurgence of '90s country in the mainstream, Carson was encouraged to return to the studio to re-record an album of his greatest hits. Tragically, before the album was completed, on March 26, 2022, after returning from a day shift at the police department, Carson suffered a sudden heart attack and passed away.
"Jeff always had a love for law enforcement and country music, and for him to be able to accomplish both is such an amazing thing," stated his widow, Kim Carson. "He was so fortunate and so blessed…I'm just so thankful for him to be able to do them both and for everything that has come his way," she added.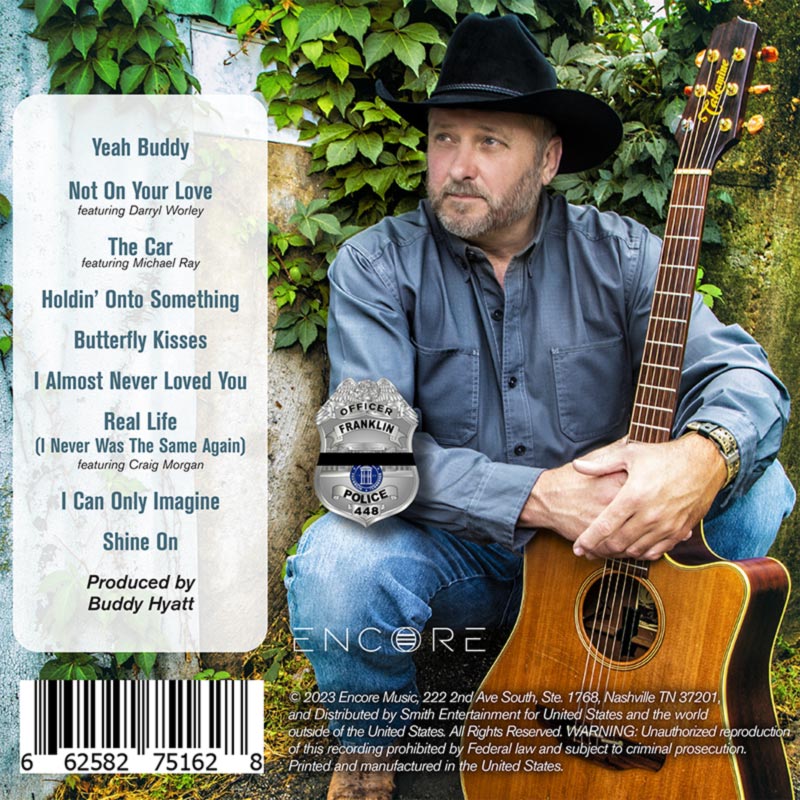 448 was to be the hopeful return of artist Jeff Carson–a voice that was once deemed among the best in the business. While there were only nine tracks completed before he passed, Carson's remarkable voice and honest delivery of wholesome songs remind us of his incredible talent and why his star rose so quickly those many years ago. Produced by Buddy Hyatt, Carson's posthumous 448 is backed by world-class session players, including Brent Mason and Austin Crum (electric guitar), Joel Key (acoustic guitar), Hyatt on keys/piano, Duncan Mullins (bass), Scott Sanders (steel guitar), Lonnie Wilson (drums), and Michael Lusk and Chip Davis on backup vocals. In addition, some of Carson's old friends, Darryl Worley, Michael Ray, and Craig Morgan, are featured on a trio of tracks: "Not On Your Love," "Real Life (I Was Never The Same Again)," and "The Car," respectively.