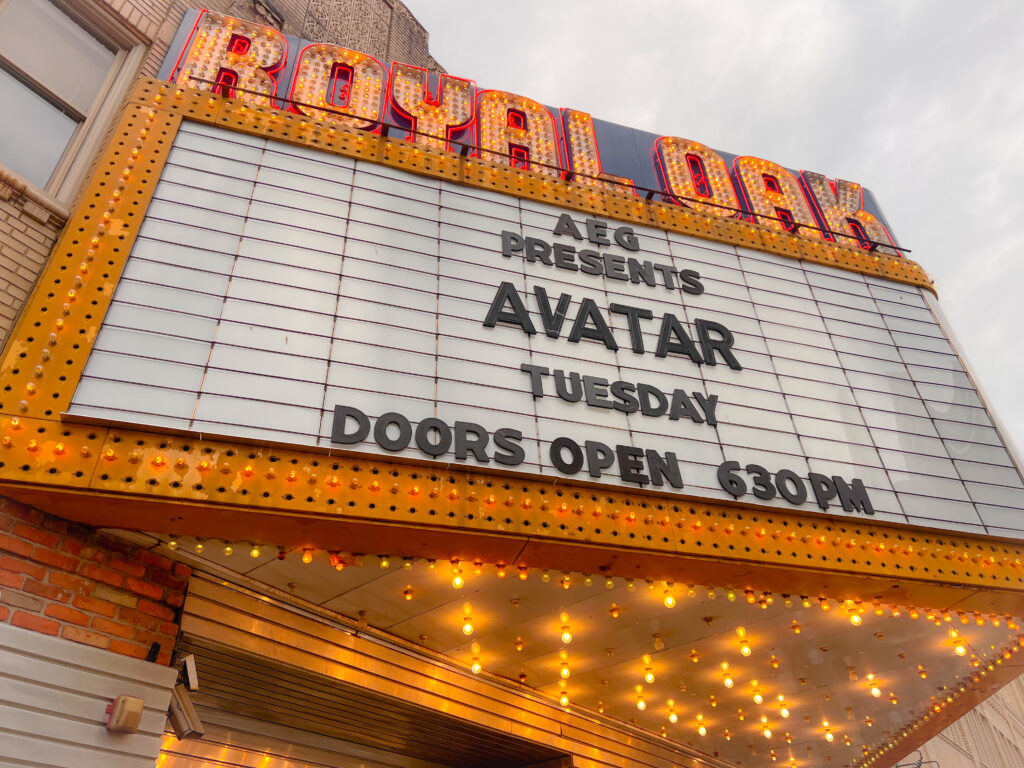 One of the best live acts on the planet Avatar brought the "Dance Devil Dance" tour to the Royal Oak Music Theatre Tuesday night and it ended with a banger and some very sore necks that are probably still on the mend. Having covered Avatar on the Galaxy world Tour back in 2019 at the Fillmore in downtown Detroit, I knew this was going to be banging tonight. The lines were deep around the building with fans of all ages as far down to 6-7 years old with full head set to protect the ears and dressed to look like and wearing full face paint as well. The night kicked off around 7:30 with Swedish metal band Orbit Culture this being my first-time seeing OC they wasted no time getting the metalheads all lathered up with "Open Eye" from their 2020 album, Nija. Orbit Culture continued to get your juices following with the band first single "Vultures of North" from their upcoming new album. Judging from the crowd reaction Orbit Culture will have no problem selling albums anytime soon. OC is loaded with over-the-top high energy and that trickles into the crowd making for one hell of a mosh pit filled kind of set.
As the stage gets ready for Veil of Maya you could feel the place getting ready to really let loose now is the time where you strap yourself in and get ready for the ride. Taking the stage around 8:20 Veil of Maya immediately came at you with a stiff uppercut with "Viscera" talk about a face melter. Guitarist Marc Okubo stood out for sure with his hot pink guitar something I have never seen but pretty damn cool. The 12-song set was definitely bringing some very sore necks along with some upper body pain from all the moshing going on, surprisingly the crowd surfing was very low on this night. The band is total must see and just loaded with insane high levels of energy you know the kind where the car next to you rolls up the windows at the light. Pretty cool highlight is bassist Danny Hauser with his seven-string bass guitar, I mean how often do you see that at a concert.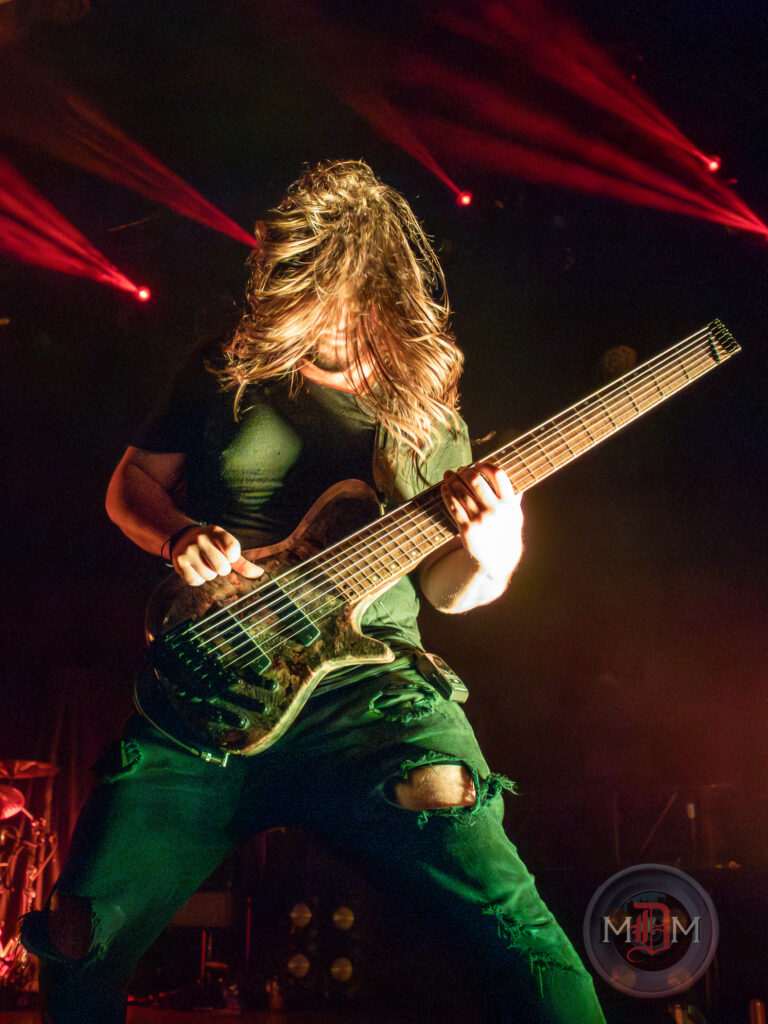 Everyone had a chance to rehydrate and whatever else they needed to do with Avatar coming up soon. The change out was pretty quick or at least seemed it, maybe the excitement was level kicking in who knows, it was that time 9:35 the chants of AV-A-TAR heard loud and clear the lights go down and out from the darkness appears drummer John Alfredson with a soft cast of light shining down on him and giving all in attendance the evil eye look while doing drums taps on the drums with the sound of church bells blaring loudly through the venue. The entire band is visible and greeted with loud roars from the Avatar faithful that packed the venue. Hold on here we go, Avatar frontman Johannes Eckerstorm takes front and center and the theatrical set was about to go off and off it went opening up with "Dance Devil Dance" from the band ninth studio album released back in February of this year. Imagine slowly boiling a tomato and the skin slowly starts to split that's what this song does to you. Guitarists Jonas Jarlsby and Tim Ohrstrom, along with bassist Henrik Sandelin all synced together doing neck rolls and hair flips that make you say ouch!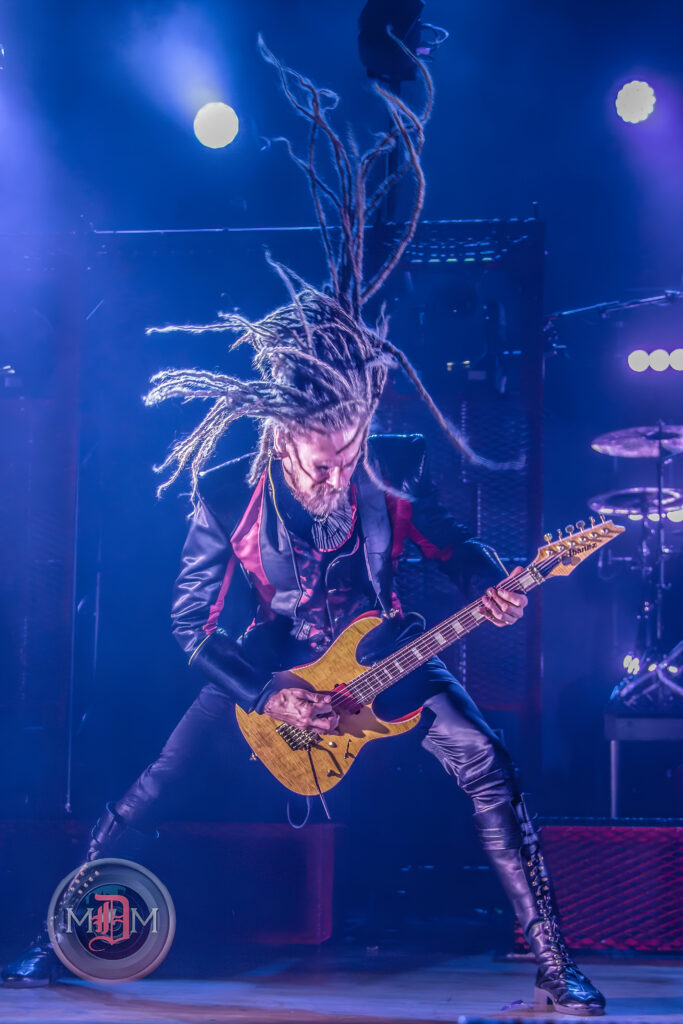 Burning through the souls in attendance Avatar slides right into "The Eagle Has Landed" and "Valley of Disease" Johannes slows it up and starts chatting with the crowd Johannes looks out and says excuse me Detroit while I tear this f****** house down don't worry we have Detroit's finest in attendance nothing going to happen ending with asking Detroit to open wider, wider Detroit I said. The mosh pit was wider and bigger the band letting it rip with "Chimp Mosh Pit". The two-hour set is incredible, even if metal is not your thing and your asked to tag along just say yes, you will be rewarded. Crowd favorites "For the Swarm" and "Puppet Show" which during a large gift box was carried out and placed on the drum riser. The top opened with a bunch of helium balloons complete with strings popping out only to be held by Johannes as he climbed out of the gift box, insert loud roar here. Johannes standing in a box at the soundboard making a balloon animal and tossing it out to one lucky fan and then started playing trombone. Holy hell we have ten more to go are we going to make it through. Johannes has some amazing stage presence he brings night in and night out at times making you think you're watching a Broadway play.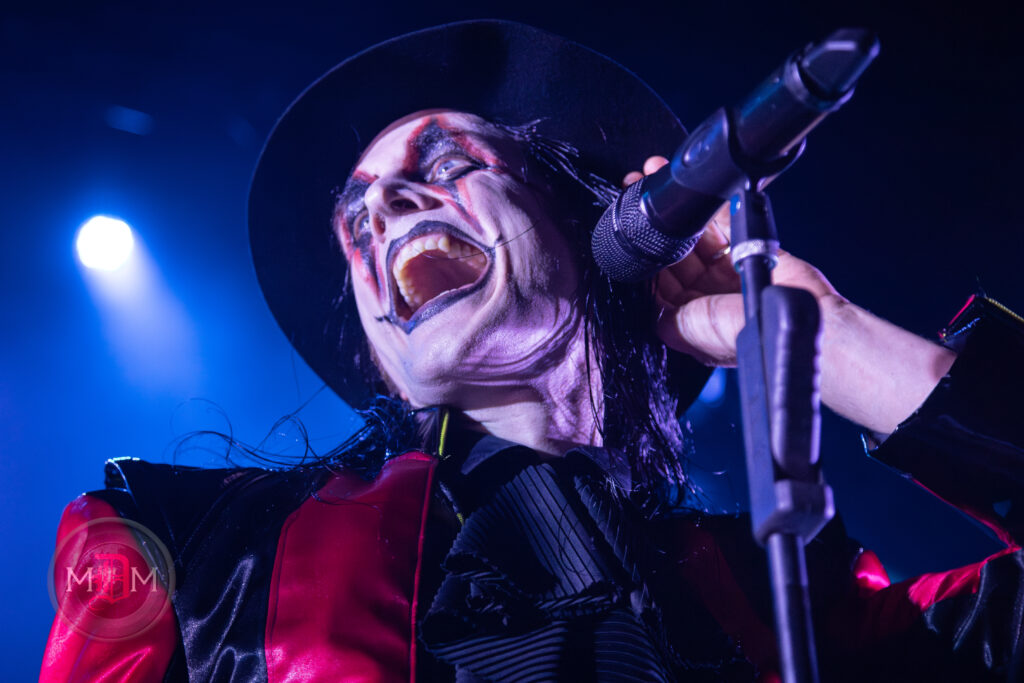 Highlights of the set featured streamers being shot out into the crowd during "A Statue of the King" making for a crazy energetic scene for sure everyone just having a blast. Another highlight came when Johannes took the time to thank the parents for bringing the young ones out feeling humble, he was. Hell, you can highlight the whole night if you wanted to, but nothing stood out like those two did. Avatar finished up the night with an amazing three song encore starting with "The Dirt I'm Buried In" "Smells Like a Freakshow" and ending with "Hail the Apocalypse" I'm not sure how people made it out of the venue after that but I'm sure the adrenaline rush was still at an all-time high it had to be to get them safely on their way. The setlist is very well balanced giving you a little of everything including five tracks off the new album "Dance Devil Dance". You still have time to see Avatar in a city near you. The tour runs through June 2, 2023. Horns up America keep rocking. Below is my gallery.
Avatar "Dance Devil Dance" tour at ROMT