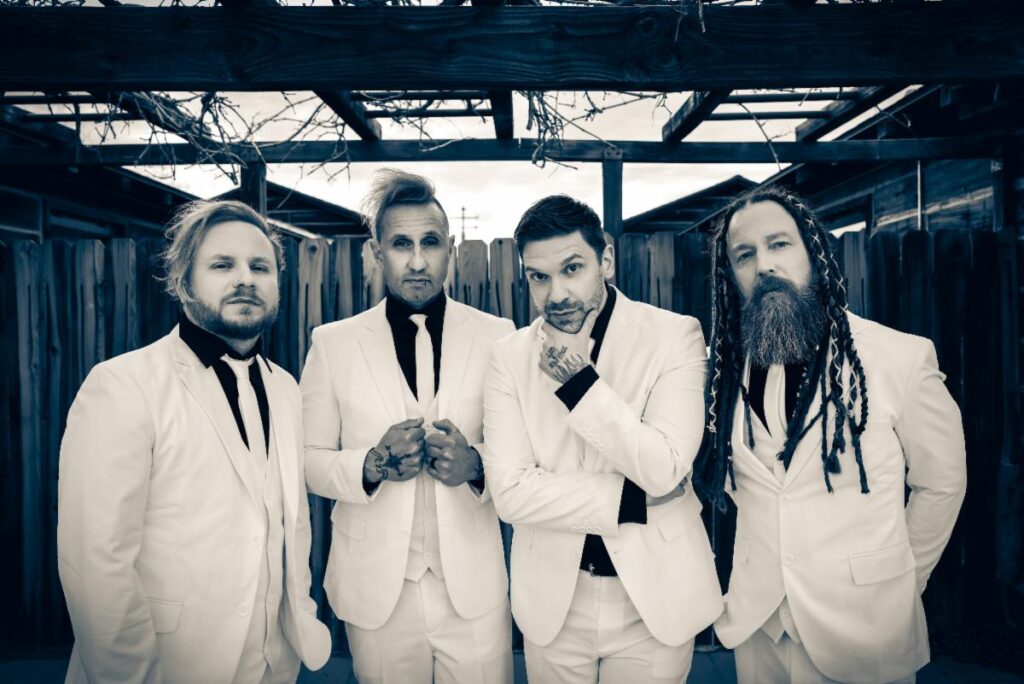 February 22, 2023 – Multi-platinum, chart-topping band Shinedown has released their latest music video for new Hot AC single "A Symptom Of Being Human," a standout track from their critically acclaimed album Planet Zero. Unfolding with gentle acoustic guitar, soaring strings, delicate piano, and a powerful vocal delivery from front man Brent Smith, "A Symptom Of Being Human" celebrates the beauty of our individual differences and embraces the ups and downs of life, while showcasing Shinedown's gift for making us feel connected through our common humanity. PRESS HERE to watch the cinematic video, directed by Lewis Cater.
"'A Symptom Of Being Human' is a deep breath in the face of an ever-changing world. Everyone's story is different. As human beings, we are all unique, and that's what makes us individuals. We will all experience highs, and lows in our lifetime. We will all be put to the test, and the challenges of everyday life. So embrace it, don't run away from it. Live every moment to the fullest, and don't worry… It's all just A Symptom Of Being Human," says front man Brent Smith.
Shinedown's 24-date The Revolutions Live U.S. Tour will kick off April 3rd with support from fellow chart-toppers Three Days Grace and From Ashes to New. Tickets are on sale now at LiveNation.com. Full tour routing below. For all show/ticketing details please visit www.shinedown.com. The band will also play the Blue Ridge Rock Festival at The Virginia International Raceway in Alton, VA this September.
The Planet Zero album also features pop-rock anthem and #1 rock hit "Daylight," which PEOPLE called "the most powerful of pop-rock songs created to remind us that we are truly all in this together." The band's video for "Daylight," set to the Amazon Original version of the song, is a love letter to their fans and shows the impact that the song's message – that you are never alone – had during Shinedown's sold-out Planet Zero World Tour. PRESS HERE to watch.
Shinedown also recently released a music video for current fast-rising rock single "Dead Don't Die,"a rousing declaration of survival and an anthem about the resilience of the human spirit after trying times.
Planet Zero boldly confronts the societal forces that perpetuate divisiveness while offering a restorative path forward through empathy and open conversation – ultimately serving as a reminder that it is our human connections that matter the most. The album debuted in the Top 5 on the Billboard 200 Chart and the Official UK Albums Chart, and at #1 on six other Billboard charts including Top Album Sales, Rock, Hard Rock, and Alternative Albums Charts. Shinedown are currently nominated for two iHeartRadio Music Awards for Rock Artist of the Year and Rock Song of the Year for "Planet Zero."
Shinedown will be making a spring stop on April 3 at The Dow Event Center in Saginaw, Michigan.
Releases Music Video For New Hot AC Single "A Symptom Of Being Human" PRESS HERE to Watch