Los Angeles, CA – Steve Vai and Favored Nations / Mascot Label Group have presented an official music video for "Little Pretty." The composition is featured on Vai's upcoming studio album titled Inviolate which will be released digitally and on CD January 28, 2022. The LP will follow on March 18. To screen the clip, which captures Vai performing in his inner sanctum also known as "Harmony Hut," click here:
The recording is a dark-toned fusion-funk workout. Steve Vai shares, "In writing the chord changes for the solo section, and the solo itself, I dug deep into my academic music theory mind to create a set of chord changes where the harmonic atmosphere shifted on every change. The dense chord structures required a series of synthetic modes to navigate. This approach is along the lines of jazz and fusion players, but I knew I did not want it to sound anything like that and the solo had to be totally melodic. The results were pretty powerful in that the entire solo section evokes melodic atmospheric changes that shift dramatically but work together well."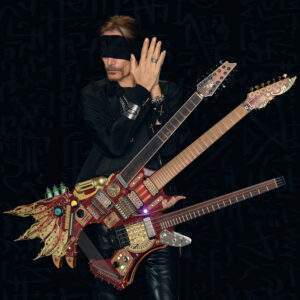 Looking towards the holidays and a new year, he shares, "I am also wishing all a very happy and restful holiday season. You will need it because I predict in 2022, we will all be out there working together again and blowing up that bridge!"
Steve Vai will begin an extensive tour of the U.S., with 54 scheduled appearances on January 27, 2022 at the House of Blues in Las Vegas. For tickets and a variety of EVO Experience VIP bundles available visit www.vai.com. Vai will be joined by his long-tenured ensemble members Dave Weiner (guitar / keys), Philip Bynoe (bass), and Jeremy Colson (drums). Vai shares, "A performer thrives on performing. It's been my life for the past 49 years, with the exception of the last two years, so we are chomping at the bit to get out there and play for people. A music concert has the ability to momentarily dissolve the many challenges we face, and celebrate one of the good things in life, live music."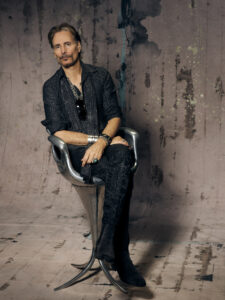 54-SHOW TOUR OF THE U.S. BEGINS ON JANUARY 27 IN LAS VEGAS. Steve Vai will be making a stop here in Detroit on March 9, 2022 at the Masonic Temple.
NEW STUDIO ALBUM INVIOLATE OUT ON JANUARY 28 LP Will Follow On March 18
Connect with Steve Vai here:
Steve Vai official
Twitter
Facebook
Little Pretty Official Vid
Little Pretty Official Visualizer vid