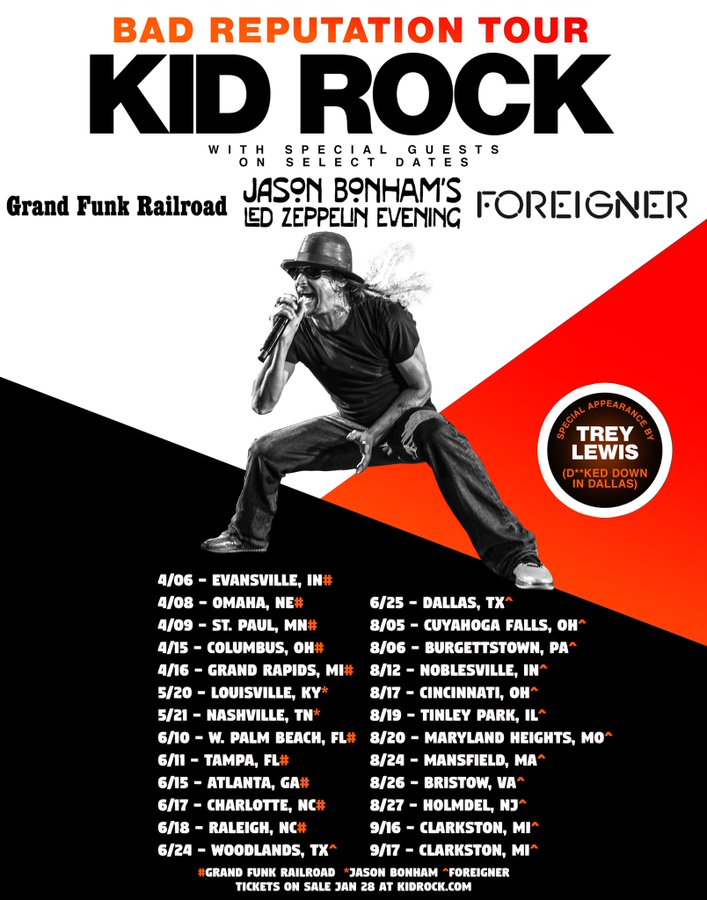 Could this be Kid Rock's last hurrah? A video from the American badass social may hint to that question. Kid is headed out on a 25-show trek across the U.S. with special guests Foreigner, Grand Funk Railroad, Jason Bonham's Led Zeppelin Evening and Trey Lewis on select dates. Kid Rock will be making three stops in Michigan with an August 16 show at Van Andel Arena in Grand Rapids on Saturday with Grand Funk Railroad. Kid will also be playing the newly renamed Pine Knob Music Theater (us locals never stopped calling it Pine Knob) formerly DTE Energy Music Theater on September 16 & 17 with Foreigner and country star Trey Lewis. Tickets go on sale to the general public Friday January 28 at 10:00 local time. The tour is named after Kid's upcoming album Bad Reputation which should be released sometime in 2022. Hold tight if you're not on the list now you just maybe latter as more dates will be added.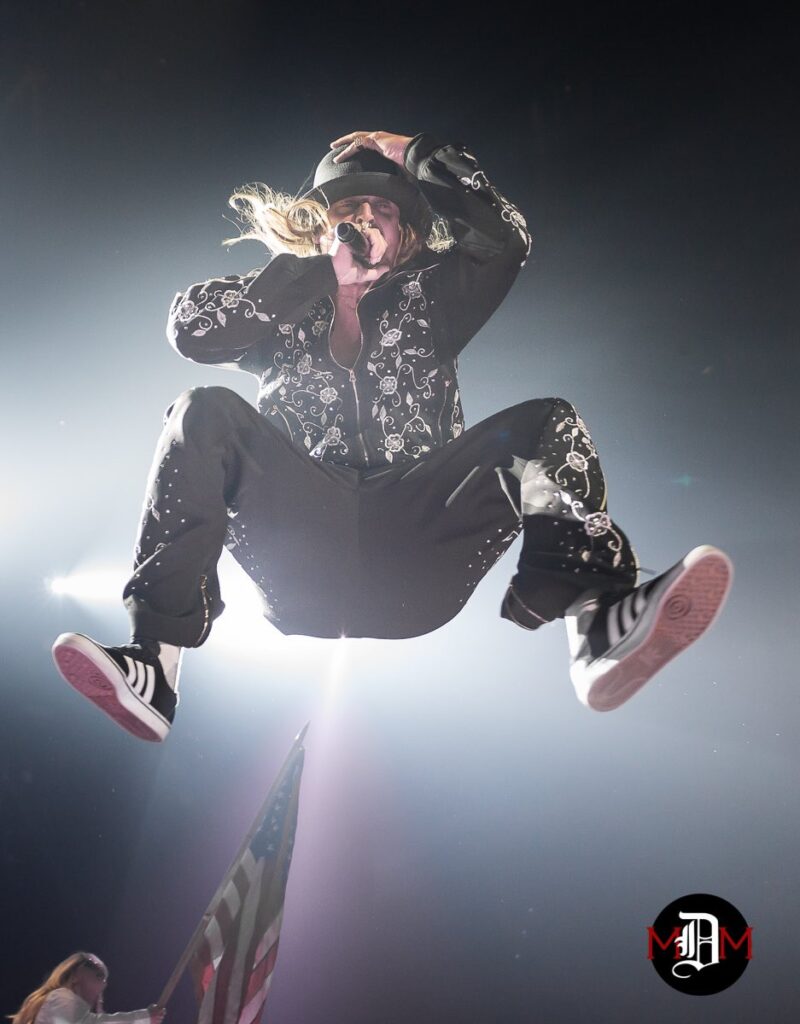 Kid Rock went onto say on his social "I'm not trying to sell tickets, oh this is the last tour, you better come out and see me, but it very well could be for the unforeseen future," KR added that I'm 51 years old, it's not getting any easier, but I'm really keeping myself together. I'm getting prepared mentally, physically. I'm working out everyday, trying to eat healthy, because I want to be top-notch. I want to be at my peak for this tour." I may continue to perform concerts in the future, but may not go on a big tour like this again. Bad Reputation will be Kid Rock's 11th studio album since his debut in 1990.
Kid Rock holds the Michigan record for most tickets sold with 150,000 for a run of 10 consecutive sold-out shows, and set the Little Caesars Arena attendance record in his hometown of Detroit with 86,893 attendees in six sold-out shows, according to his team. I covered night one of the grand opening of Little Caesars Arena and it was one for the books. Not only was it the very first concert at the LCA but also a night filled with protests, and marches, from both sides. With numerous hits and endless support to the VETS this tour is not to be missed. Detroit knows how to party and there is no party like a Kid Rock party. From coast-to-coast people will be partying "All Summer Long".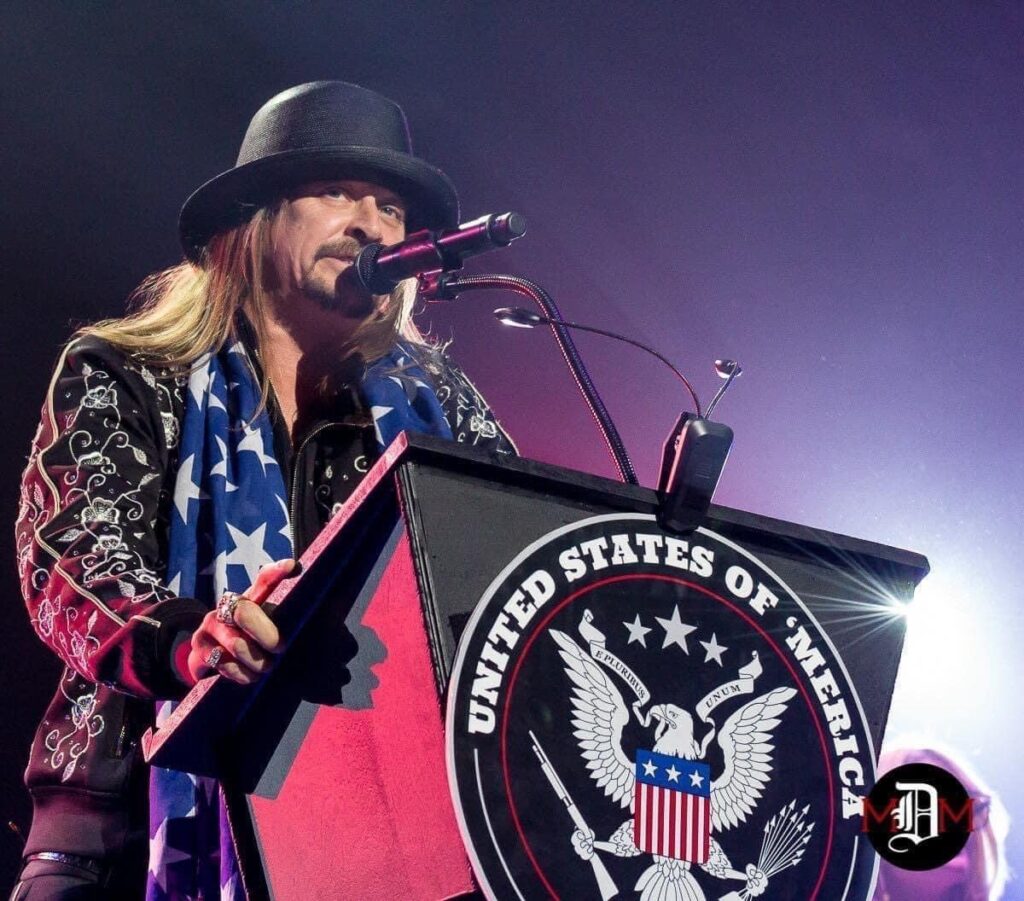 Pine Knob ticket info:
Ticketmaster info:
Watch the official Don't tell me how to live video here: