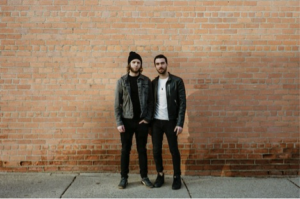 With all that's going on in the world, and people having to stay at home it has affected everyone in some way. People will cope with it in different way's. In Detroit we lean towards music to get us through, after all I hear we are called "Detroit Rock City". Bringing some positive vibes to the city is the duo from Detroit called The Messenger Birds. The band brings a blues rock sound which you can hear in their new song the band released early this week titled "Play Dead (Just For Tonight)". The Fiery Detroit Alt-Rock Duo always has the right words to say in their songs and displayed in the new release. Over the years the band has released several singles, Parker Bengry (vocals, guitar) and Chris Williams (drums, vocals) with some crazy riffs. The most popular being "Phantom Limb". TMB have been compared to bands like Queens of the Stone Age, The Black Keys, Royal Blood, Highly Suspect, Arctic Monkeys, and Nirvana, The Messenger Birds have gained a reputation for loud and energetic live shows. In addition to touring with bands like Wilson and '68, The Messenger Birds are known for their scorching set at the 2019 Mo Pop Festival alongside Tame Impala, Lizzo and Vampire Weekend.
The band explains the inspiration leading up to "Play Dead" "'Play Dead' is one of the songs we were most surprised by when we wrote it. It always felt a bit haunting and intense, certainly a slight change in tone musically for us, but it is a song that we hold very close to our hearts.
Most of the lyrics were written in one afternoon while we were driving through the Appalachian Mountains on tour. Inspired by real events and conversations, the track takes a perspective on the uniquely strange, incredibly surreal, borderline dystopian times we are living in. Though we didn't write or record "Play Dead" in the wake of this COVID-19 outbreak, the song seemed equally relevant, maybe even found new meaning over a year later.
Things have gotten real weird, to say the least. A lot is uncertain, and many people are struggling and not getting the help or support they desperately need, and it's easy to get caught up in all the negatives. Really easy. But there are positives to be found too.
This is a time of uncomfortable isolation—we tried to highlight elements of that in the visuals we put together for this song—but despite that, people are finding creative ways to stay connected and survive this pandemic together. And if we as a global community can collectively be patient, put aside petty politics, ignore the noise, and support each other as fellow human beings, then we're going to come out better for it."
It is going to be some time until things get back to which they were, and when they do make a note to get out and support the Detroit area. Below are some links to everything The Messenger Birds.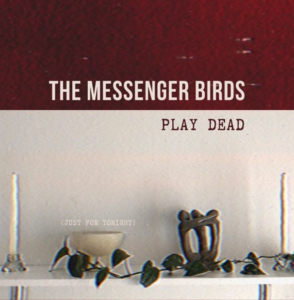 The Messenger Birds